FUNNN
How to make roses from maple leaves. Better than Tiffanys. Have some spare time?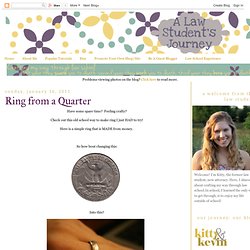 Feeling crafty? Check out this old school way to make ring I just HAD to try! Here is a simple ring that is MADE from money. So how bout changing this: Yep, I did it! DIY Doily Lamp. Orange kitty crafts: stag's head pillow. Here's a simple little freezer stencil pillow I made for our basement... 1.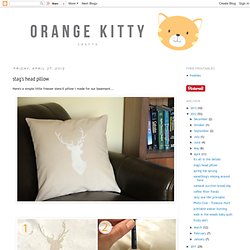 Cut out the image & iron freezer paper onto fabric. (Iron from the outside in to help keep intricate patterns from folding over or skewing) 2. Paper Mojo the Blog » Blog Archive » Everblooming Origami Cherry Blossoms. One of my favorite things about Spring is when you start seeing those little tiny blossoms appear on the trees.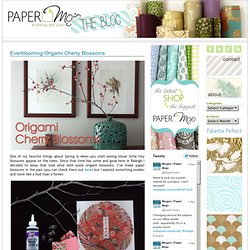 Since that time has come and gone here in Raleigh I decided to keep that look alive with some origami blossoms. I've made paper blossoms in the past (you can check them out here) but I wanted something smaller and more like a bud than a flower. 8-bit popup cards. By Kate on April 30, 2012 Hello!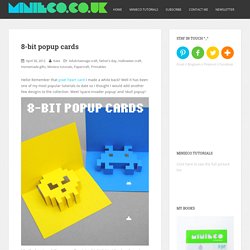 Remember that pixel heart card I made a while back? DIY: Leather Heart Bookmark. I got the idea to make this leather heart bookmark after seeing Simple Serendipities' heart felt bookmark Skill level: Easy Time: less than 10 minutes Supplies: Leather (I am using a scrap from a vintage leather jacket) Pen Scissors Thread needle A book.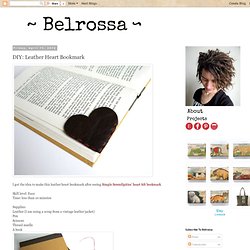 Lovely Wire Knot Ring Tutorial. You can make this lovely ring (or a version of this design) yourself, using just some basic tools, wire and a lip balm!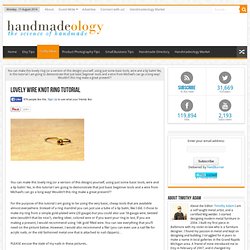 Yes, in this tutorial I am going to demonstrate that just basic beginner tools and a wire from Michael's can go a long way! Wouldn't this ring make a great present?? The DIY Modern Outdoor Succulent Planter #2. Little guiding stars. Since the new year has started I've been trying to think of ways to be more kind to my self.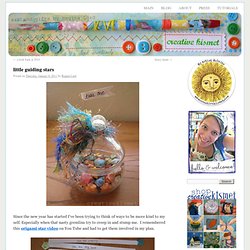 Especially when that nasty gremlins try to creep in and stump me. I remembered this origami star video on You Tube and had to get them involved in my plan. I thought it would be fun to make a whole bunch with kind words and "you are…." phrases inside. Happy Hippity Hop! We're taking a long weekend off here for the Easter break (we're working on a new website with hopes of getting a bit more done with the extra day tucked in there).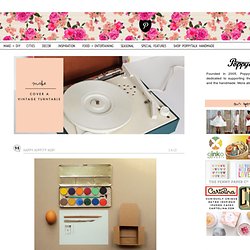 So we're bidding you farewell early with a few links and this cute little picture tutorial (see more below) sent to our e-mail from the folks at Present&Correct. Happy wishes for your Easter and Passover break.
---