Particle Physics
Pauli Exclusion Principle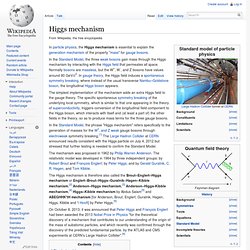 In particle physics, the Higgs mechanism is essential to explain the generation mechanism of the property "mass". This is a most-important property of almost all elementary particles.[1]
Higgs mechanism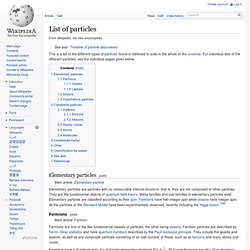 This is a list of the different types of particles found or believed to exist in the whole of the universe.
List of particles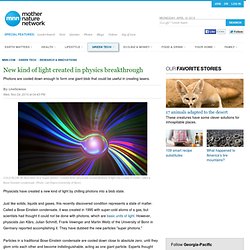 Physicists have created a new kind of light by chilling photons into a blob state. Just like solids, liquids and gases, this recently discovered condition represents a state of matter.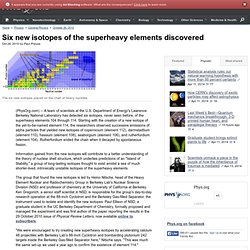 (PhysOrg.com) -- A team of scientists at the U.S.
Six new isotopes of the superheavy elements discovered