Programming
In the post about emulating a browser in python with mechanize I have showed you how to make some basic tricks in the web with python, but I have not showed how to login a site and how to handle a session, with html forms, links and cookies. Here I will show it all for you, let's see it. First, you must install some dependecies: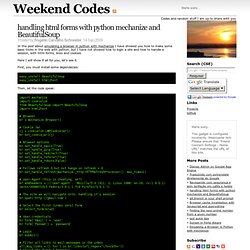 handling html forms with python mechanize and BeautifulSoup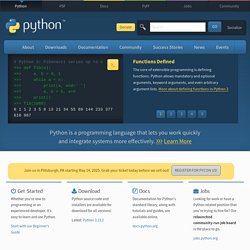 Get Started Whether you're new to programming or an experienced developer, it's easy to learn and use Python. Start with our Beginner's Guide Download Python source code and installers are available for download for all versions!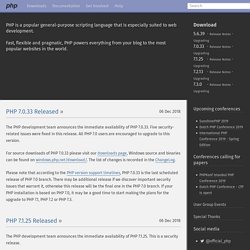 We are continuing to work through the repercussions of the php.net malware issue described in a news post earlier today. As part of this, the php.net systems team have audited every server operated by php.net, and have found that two servers were compromised: the server which hosted the www.php.net, static.php.net and git.php.net domains, and was previously suspected based on the JavaScript malware, and the server hosting bugs.php.net. The method by which these servers were compromised is unknown at this time.