Productivity
Chore Wars :: Latest News from Good Times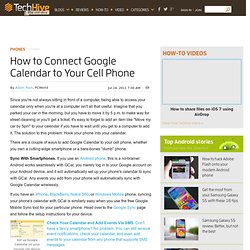 Since you're not always sitting in front of a computer, being able to access your calendar only when you're at a computer isn't all that useful.
How to Connect Google Calendar to Your Cell Phone
Jonah Langlieb asked how to send Google Calendar notifications to any cell phone. The problem with a calendar on a desktop computer--even one that keeps its data in the cloud--is that you need a connected web browser to access it.
Send Google Calendar Alerts to Any Cell Phone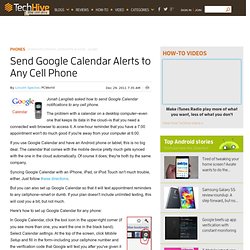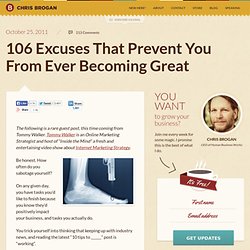 The following is a rare guest post, this time coming from Tommy Walker. Tommy Walker is an Online Marketing Strategist and host of "Inside the Mind" a fresh and entertaining video show about Internet Marketing Strategy. Be honest. How often do you sabotage yourself?
Heuristics are rules intended to help you solve problems. When a problem is large or complex, and the optimal solution is unclear, applying a heuristic allows you to begin making progress towards a solution even though you can't visualize the entire path from your starting point. Suppose your goal is to climb to the peak of a mountain, but there's no trail to follow.