Interactive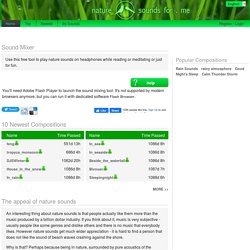 Use this free tool to play nature sounds on headphones while reading or meditating or just for fun. How to use Sound Mixer 1.
linesuperfollow.swf (application/x-shockwave-flash Object)
The server is working. I'm sorry for the "server busy" messages; the server is working, but if it gets too busy, it gets overloaded, and so you get that message. There's not much I can do about it right now.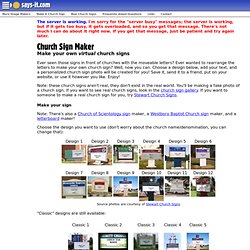 Church Sign Maker