My ecletic interests
The Swirling Brain has been reading Scott Preston's latest book, The Definitive Guide to Building Java Robots . Using Java on a robot would have seemed crazy just a few years ago but every day we're reporting on microcontrollers and laptops with faster CPUs and more memory. You might as well put all that memory and horsepower to use. So if you like programming in Java, there's really no reason not to try it out on a robot. Scott's book provides a good introduction to using Java with sensors, motors and other robot necessities. He also covers navigation, speech, and vision.
Review: The Definitive Guide to Building Java Robots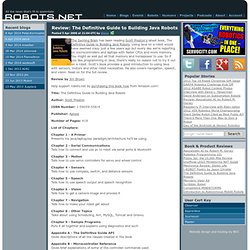 Correct use of Ohm's Law : SERIES AND PARALLEL CIRCUITS - Pale Moon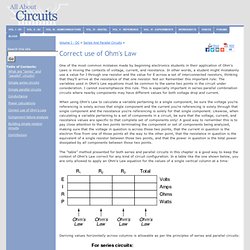 One of the most common mistakes made by beginning electronics students in their application of Ohm's Laws is mixing the contexts of voltage, current, and resistance. In other words, a student might mistakenly use a value for I through one resistor and the value for E across a set of interconnected resistors, thinking that they'll arrive at the resistance of that one resistor. Not so!
Big Horsepower Or Gobs Of Torque | Horsepower VS. Torque | Tech - Hot Bike Magazine - Pale Moon
In Depth Stop by a newsstand and check out the cover headlines on almost any motorcycle magazine and the first things you'll see are topics such as "Gain 10 easy horsepower," or "Increase horsepower and torque with quick bolt-ons," or "Add pound-feet of torque the easy way." Terms like horsepower and torque are tossed around frequently, but seldom are they defined. Consequently, you are often left with many unanswered questions. Regardless of whether you ride a heavyweight bagger, medium-size cruiser or lightweight Sporty, understanding the differences between horsepower and torque can help you make educated decisions when choosing performance parts for your model of bike and riding style. Interestingly, horsepower and torque are closely related. The point in the engine's rpm band at which torque is made and the amount of torque made will determine whether the engine is considered a torque- or horsepower-type of motor.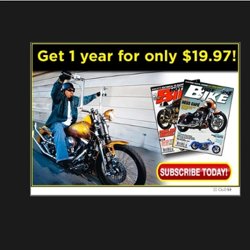 Tax Preparation Software, FREE Tax Filing, Efile Taxes, Income Tax Returns
How to make a Golden Spiral or Fibonacci Spiral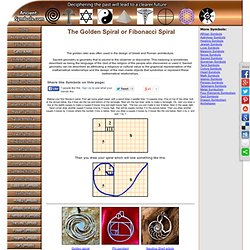 The golden ratio was often used in the design of Greek and Roman architecture. Sacred geometry is geometry that is sacred to the observer or discoverer. This meaning is sometimes described as being the language of the God of the religion of the people who discovered or used it.
EEG Atlas
EKG Quizzer 1: Basic EKG Features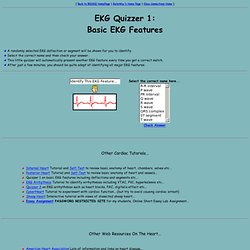 [ Back to BIO202 HomePage | GateWay's Home Page | Class Connections Home ] EKG Quizzer 1: Basic EKG Features A randomly selected EKG deflection or segment will be shown for you to identify. Select the correct name and then check your answer. This little quizzer will automatically present another EKG feature every time you get a correct match. After just a few minutes, you should be quite adept at identifying all major EKG features.
AELOutlineJuly2010.pdf (application/pdf Object)
HV Electric Water Pump Small Block Chevy For Sale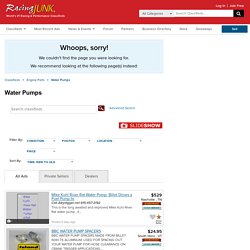 We're having an open house on February 26, 2011 from 9am to 4pm! Denny Hamlin's FedEx Ground Nascar race car will be on display, we'll be giving away door prizes, and there'll be some free food! We'll also have some deep discounts available on tons of parts! For more information check out our open house webpage at:
KMJ Performance :: Water Pumps :: Small Block Chevy
March Performance Inc Serpentine Systems Brackets and Pulleys
Throwing Cards Steel Aces or Jokers
Secrets of Shuriken-do, the Japanese art of blade throwing homepage - History
The word , composed of the characters " , " " and " ", is literally translated as "hand hidden blade". The character " " is composed of the morpheme (meaning component) " " as in clothing, in the sense of covering, as well as the phoneme (sound component) " ", together representing the idea of "reverse, back, or covered. (the reading) is also read in as which to us martial artists would be familiar from expressions such as " " as opposed to " ". In combination with the first character, " " suggests "hidden in the hand, or in the palm". " " means blade, and is the same character as found in , or , hence "hand hidden blade". There is however, occasional usage of the character "ri" which means separate, or to release, and this has sometimes led to the translation of as "hand release blade".
Throwing Knives - Home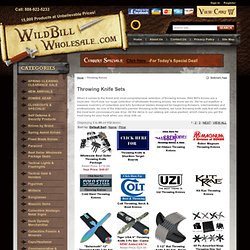 When it comes to the finest and most comprehensive selection of throwing knives, Wild Bill's knives are a must-see. You'll love our huge collection of wholesale throwing knives; we know we do. We've put together a massive inventory of collectible and fully functional blades designed for beginning throwers, intermediates and professionals. As one of the Internet's premier throwing knife dealers, we have throwing knife sets that will make the most avid connoisseur's jaw drop. All the items in our catalog are value-packed, which means you get the most bang for your buck when you shop with us.
Poled Tomahawks Throwing Tomahawk Hand Forged Camp Knives
t88u
Fastener Thread Strength Analysis Program Powerful yet easy to use PC Software which has been designed to assist you in solving problems, or potential problems, related to the failure by thread stripping of fasteners and threaded parts.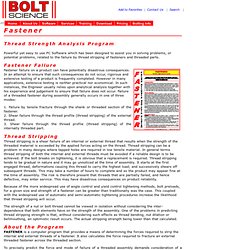 FASTENER - Thread Strength Analysis Program
Welding, Bonding & Fastener engineering Links - Eng-Tips
Click here to add a link to the Eng-Tips Link Library. Associations & User Groups American Welding Society Publishes the D1 welding codes used by structural and bridge industries in the US and elsewhere, and provides certification for welding inspectors (CWI). The Welding Technology Institute of Australia The WTIA was formed in 1989, and has 350 member companies and 1,500 personal members. The WTIA's goal is to assist in making Australian industry locally and globally competitive in welding related activities.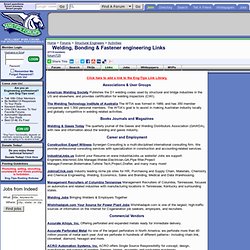 Bolt Depot - Fastener Information - Terminology, Measurement, Materials and more
Sourcing & Engineering Solutions - Application Engineering - Manufacturer Representation and Consulting
Sourcing & Engineering Solutions is a Manufacturers' Representative Agency that was created to provide assistance to purchasing and engineering departments in the OEM and Distribution environment. Our principals are leaders in manufacturing and service in their industry. We are a member of MANA, "Manufacturers' Agents National Association".
Bolt Science Web Site
Further details about any of our products can be obtained prior to ordering by requesting specific details about the product by email, fax, telephone or post. To order any of the programs you can: Order online (using a secure server) by Clicking Here.
About the Tru-Balance Throwing Knife Fan Club | Tru-Bal Throwing Knife Society
Kenneth Elwood Gary I'm Kenneth Elwood Gary and I've been a rabid Tru-Balance Throwing Knife fan for many, many years. My relationship with Tru-Balance Throwing Knives started when I was 19, going to college and working at "The Knife Shop" at Baybrook Mall in Friendswood, Texas.