StartUps
INTENIUM hält die Rechte an zahlreichen hochwertigen Casual Games für PC und Nintendo Konsolen. Sämtliche Spiele werden auf Englisch, Deutsch, Französisch, Holländisch und Russisch veröffentlicht. » Laden Sie sich unsere aktuelle Spieleliste herunter. Unsere TOP Titel: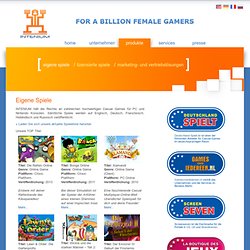 GmbH - Eigene Spiele
ExploreB2B
moped
Spendiere Biere. Pflege Freundschaften. Weltweit. - Buddy Beers
wooga
International
PressMatrix | Multi-Device ePublishing | Made in Germany
cinovu.com - help us revolutionize film distribution!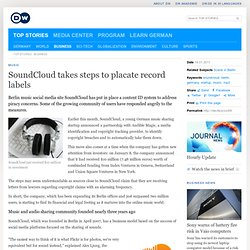 Berlin music social media site SoundCloud has put in place a content ID system to address piracy concerns. Some of the growing community of users have responded angrily to the measures. Earlier this month, SoundCloud, a young German music sharing startup announced a partnership with Audible Magic, a media identification and copyright tracking provider, to identify copyright breaches and to automatically take them down.
SoundCloud takes steps to placate record labels | Business | Deutsche Welle | 14.01.2011
Wunderkit - A new way to organize your life.
Berlin founders, this is your time. Did you know the very first computer was invented in this city? We should be proud of that! So, why the hell was Berlin known as the copycat capital of Europe?
Founders STAND UP! The anti-copycat revolution starts now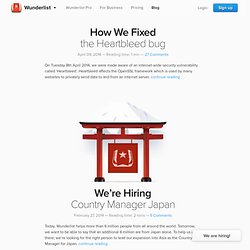 Neukölln App
Travel Deals: Hotel, Flug, Reise, Kreuzfahrt und Mietwagen Gutscheine online kaufen
organisiert das Web um dich herum. Entdecke deine Stadt neu!