StartUps
INTENIUM hält die Rechte an zahlreichen hochwertigen Casual Games für PC und Nintendo Konsolen. Sämtliche Spiele werden auf Englisch, Deutsch, Französisch, Holländisch und Russisch veröffentlicht. » Laden Sie sich unsere aktuelle Spieleliste herunter. Unsere TOP Titel: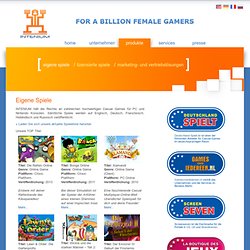 GmbH - Eigene Spiele
ExploreB2B
moped
wooga
PressMatrix | Multi-Device ePublishing | Made in Germany
cinovu.com - help us revolutionize film distribution!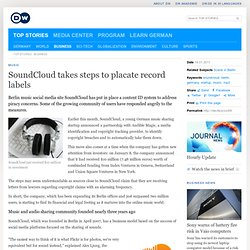 Earlier this month, SoundCloud, a young German music sharing startup announced a partnership with Audible Magic, a media identification and copyright tracking provider, to identify copyright breaches and to automatically take them down. This move also comes at a time when the company has gotten new attention from investors: on January 8, the company announced that it had received $10 million (7.48 million euros) worth of combinded funding from Index Ventures in Geneva, Switzerland and Union Square Ventures in New York. The steps may seem understandable as sources close to SoundCloud claim that they are receiving letters from lawyers regarding copyright claims with an alarming frequency.
SoundCloud takes steps to placate record labels | Business | Deutsche Welle | 14.01.2011
Save More MoneyWith Wunderlist in 2014 The start of a new year is the perfect time to get fiscally fit. Today, our CFO Steffen Kiedel is sharing some simple tips that will have you take control of your finances in 2014. So whether your goal is to save up for something big or simply to spend less and save more, get started now with Wunderlist. continue reading
Founders STAND UP! The anti-copycat revolution starts now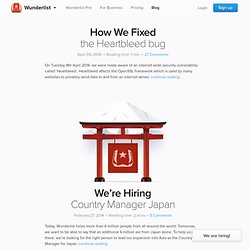 Neukölln App
Travel Deals: Hotel, Flug, Reise, Kreuzfahrt und Mietwagen Gutscheine online kaufen
organisiert das Web um dich herum. Entdecke deine Stadt neu!