StartUps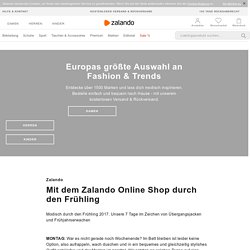 Liebe Pumps, liebe Stiefeletten, liebe Peeptoes, liebe Schuhe! Wo soll ich anfangen? Ich liebe Euch seit ich laufen kann, ja, das ist keine Übertreibung. Nein, eigentlich seit ich krabbeln kann. Denn meine ersten Schuhe waren Krabbelschuhe.
INTENIUM hält die Rechte an zahlreichen hochwertigen Casual Games für PC und Nintendo Konsolen. Sämtliche Spiele werden auf Englisch, Deutsch, Französisch, Holländisch und Russisch veröffentlicht. » Laden Sie sich unsere aktuelle Spieleliste herunter. Unsere TOP Titel: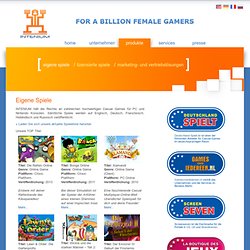 GmbH - Eigene Spiele
Willst Du bei FARMERAMA verrückte Tiere züchten oder lieber bei Skyrama Flugzeuge quer durch die Online Games Welt schicken? Nicht genug Action für Dich? Dann übernimm das Steuer bei Seafight und Pirate Storm oder flieg gleich ins Browsergames All mit Battlestar Galactica Online und DarkOrbit.
moped
wooga
Wooga Turns 5 Years Old Today. Let's Celebrate! On a snowy winter's day 5 years ago, a little something called Wooga was brought into the world thanks to two men in a Smart car, racing across Berlin. Our founders Jens, Philip and Patrick wanted to bring gaming to everyone and have people who weren... Read more …
PressMatrix | Multi-Device ePublishing | Made in Germany
"Digital Media is a perfect extension to corporate publishing magazines." "Digital Media is a perfect extension to corporate publishing magazines. It creates a new channel, with which to reach readers. Thanks to PressMatrix's eMag technology, we are able to offer our customers increased added value.
cinovu.com - help us revolutionize film distribution!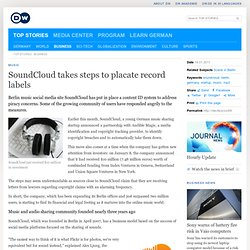 Earlier this month, SoundCloud, a young German music sharing startup announced a partnership with Audible Magic, a media identification and copyright tracking provider, to identify copyright breaches and to automatically take them down. This move also comes at a time when the company has gotten new attention from investors: on January 8, the company announced that it had received $10 million (7.48 million euros) worth of combinded funding from Index Ventures in Geneva, Switzerland and Union Square Ventures in New York. The steps may seem understandable as sources close to SoundCloud claim that they are receiving letters from lawyers regarding copyright claims with an alarming frequency.
SoundCloud takes steps to placate record labels | Business | Deutsche Welle | 14.01.2011
Recurring to-dos Capture your daily, weekly and monthly to-dos. Subtasks Break big tasks intosmaller achievable goals. Share Share your lists with colleagues and friends.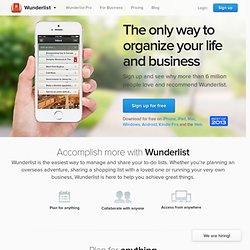 How We Fixedthe Heartbleed bug On Tuesday 8th April 2014, we were made aware of an internet-wide security vulnerability called 'Heartbleed'. Heartbleed affects the OpenSSL framework which is used by many websites to privately send data to and from an internet server. continue reading We're HiringCountry Manager Japan
Founders STAND UP! The anti-copycat revolution starts now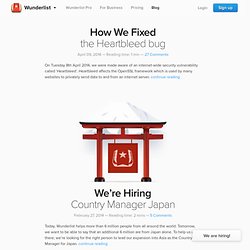 Explore a selected list of the best spots in Berlin-Neukölln and learn more about the creative wave in the neighborhood. Take guided multimedia-tours through the most vibrant parts and see what's happening tonight on the events calendar. Neukölln Documentary Learn more about Neukölln and see it's beauty in our 9min Video Documentary. Intro Our short introduction provides you with some basic knowledge about Neukölln.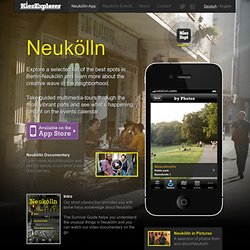 Neukölln App
Travel Deals: Hotel, Flug, Reise, Kreuzfahrt und Mietwagen Gutscheine online kaufen
organisiert das Web um dich herum. Entdecke deine Stadt neu!