Art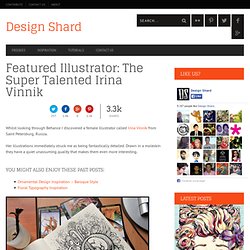 Whilst looking through Behance I discovered a female illustrator called Irina Vinnik from Saint Petersburg, Russia. Her illustrations immediately struck me as being fantastically detailed. Drawn in a moleskin they have a quiet unassuming quality that makes them even more interesting. You might also enjoy these past posts: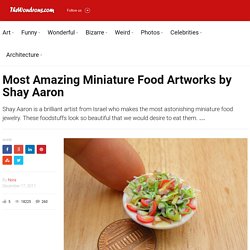 By Nora , on December 17, 2011 Shay Aaron is a brilliant artist from Israel who makes the most astonishing miniature food jewelry. These foodstuffs look so beautiful that we would desire to eat them. Actually, there's a whole market out there for miniature food.
This strip by the Jellyvampire could be taken one of two ways, depending on your level of cynicism and mood. Some might think the conclusion too sweet, but even this cynical bookseller finds it a rather lovely little work that made me smile and I think a lot of you will love it too. Autor says: "This was very fun to do. I'm surprised that it came out so serious and 'deep' though x3. I usually choose a humorous approach to things, but in this case, where most of the other entries were humorous, I chose to do something serious for once. I wanted to do something different too.
Born Like An Artist