Art
Mixed Media Technique Demonstration by De Gillet
▶ CARRY ON MY WAYWARD SON
▶ PS - SAI Speedpaint : Cyborg Love
Paint the Sunset with me
Big Bang in watercolor - sped up painting
Amazing Spray Paint Art - NewYork City - Like & Share
MS Paint Adventures
~ On the 14th 8ilunar perigee of the 2nd dim season's equinox ~ The Orphaner poses a caliginous riddle like no other I've met. I am presuming him 8othered 8y jealousy, and it would 8e sickening if it were not so marvelously amusing. 8ut then, who 8ut royalty could have the finned cheek to show disdain for the manner in which his 8lack lover conducts her red conquests? Less has acceler8ted meeker than I to homicide, and the viol8tion would hold me aghast, again, if his misgivings did not complement his so endearing arsenal of qu8nt flaws. It is impossi8le to stifle this grin even now as I write. He surely understands this as my maritime overlord, a superior while through gritting fangs he would concede the expanse of my plunder makes his seem hardly worthwhile to trou8le a map with good ink over.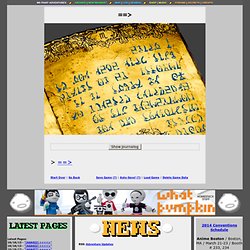 Drawing abstract surreal portrait with felt tip pens
WOW! Incredible ART!!!
Acrylic Speeed Painting Murray Michael to Piano cover of Toxicity - system of a down
Speed Painting - Do I have a soul?
Spray Painting in NY
Speed Drawing - Cat Eye
All Alone in the Forest by =jim373 on deviantART
~ Gallery - Leilani Joy
ライブペイントアクト LIVE PAINT act. dancer
DRAWING FACES TUTORIAL...RAMONA FLOWERS PORTRAIT DEMO BY LEILANI JOY
How to Draw Pluto
DONE WITH A TOOTHBRUSH
Custom Portrait painting (Acrylic painting techniques on canvas) with ARTYSHILS
[Tutorial] Line art on SAI (annotations)
Abstract in High Speed
touhou SAI - Remilia Scarlet
Autodesk Sketchbook Pro 2011 tutorial
Speed Paint: Vriska Serket
SR Vlog - Making of "That Tattooed Girl"
sixty eight by ~implodes on deviantART
Autodesk SketchBook Designer - Preview
God Tier Speed Paint
Melting Crayon Art: The Deathly Hallows
LET'S DO THIS! Let's melt some crayons over toys! Read the FAQ before commenting!
VOKA - J. HENDRIX - SPONTANEOUS REALISM 2010
VOKA - Marilyn Monroe - Spontaneous Realism
arwennnn
My first love "Painting"
Assassins Creed Speed Drawing
Car SpeedPainting ArtWeaver [HD]
Airbrush for beginners "how to airbrush a skull"
Chris Lacoste Draws Something Amazing (Time Lapse Drawing)
SWIRLING
How to draw abstract
Eduardo Quiroz by The art of Andy Draws (fast drawing Sharpie marker)
speed painting - our endless abnegation
KAMISHITOO Doodle Wall Art