History
Domesday Reloaded: Explore, compare, update and share the Domesday Reloaded archive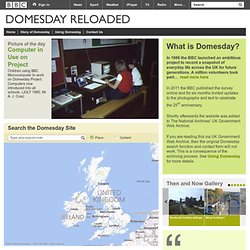 In 1986 the BBC launched an ambitious project to record a snapshot of everyday life across the UK for future generations. A million volunteers took part… read more here In 2011 the BBC published the survey online and for six months invited updates to the photographs and text to celebrate the 25th anniversary. Shortly afterwards the website was added to The National Archives' UK Government Web Archive. If you are reading this via UK Government Web Archive, then the original Domesday search function and contact form will not work.
History of Board Games from Early 1900s to the Present from The People History Site
Toys By Decade History of Children's Games and Toys The children of the world have been playing with some form of toy or another since the dawn of time. Kids are quite capable of sitting down and enjoying whatever adults put in front of them, their imaginations taking off with the tools at hand and making the most of anything, from a block of wood to a complex electronic game. The 20th century has seen the growth and advancement of just about everything we use on a daily basis. Motors, batteries, computers, and chemicals have made modern life possible and along the way toys have enjoyed something of their own evolution.
Do you remember the toys you played with as a child from The People History Site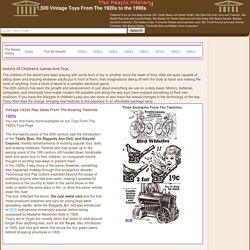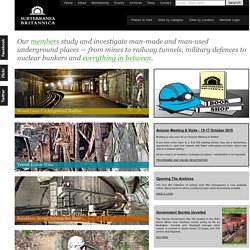 Our members study and investigate man-made and man-used underground places — from mines to railway tunnels, military defences to nuclear bunkers and everything in between. Wood Lane Underground Station Ystrad Einon Mine Balaklava Soviet Submarine Base
Mayan Mysteries of 2012 - a guide for young readers | 
We've been waiting forever… A major motion picture. A major TV series. A best-selling series of children's books. All about one, mysterious calendar date – 21 December 2012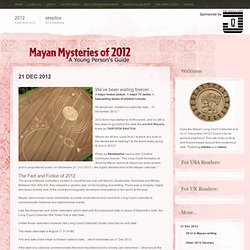 Historical geography - browse maps | British History Online
The Plague of Eyam: The Village That Died to Save Its Neighbors
The Plague of Eyam: Story of the Village That Died to Save Its Neighbors By Mr Ghaz, December 27, 2010 Image Credit Image Credit Early in September 1665 George Viccars, a tailor, opened a consignment of cloth in his cottage in Eyam, a village near Sheffield damp and hung it in front of his fire to dry. Image Credit
Canals in the UK have a long history dating back to the Romans, who built several canals here including the Fossdyke, still navigable today. A long period elapsed after the Romans left Britain when no canals were built. Improvements to rivers were made although the aim of these was often to harness the waterpower, or for fishing, rather than for navigation purposes.
Introducing Canal History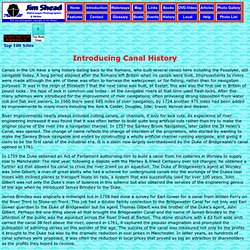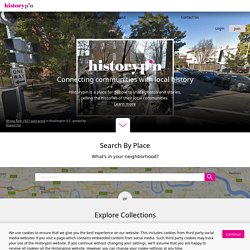 materials, memories and contributions to mysteries have been added by 54,642 users and 1,666 institutions Explore where you live... Go