Food
Make Perfectly Popped Popcorn on the Stove, Every Time
The only unitasker I have ever bought was a Popcorn pan that has the whirlygig in it that you crank from the handle. It makes the biggest difference in the world. Coconut oil + good kernels and real melted butter afterwards = heart stopping goodness... Never EVER try and do kettle corn or flavored corns in the pan.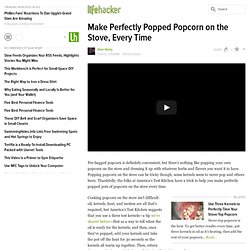 Shrimp Toast recipe
Shrimp toast has become one of my favorite things. I first discovered shrimp toast at an amazing restaurant here in LA called Son of A Gun. I've been hooked ever since.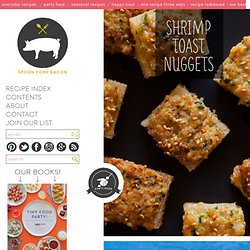 Copy That! Top Secret Restaurant Recipes : Recipes and Cooking
How to deep fry a turkey - video | Life and style
Edible insects (and arachnids) - in pictures | Life and style
Hub page for Live Well content on Healthy Ramadan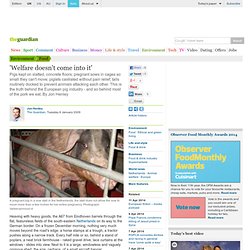 Heaving with heavy goods, the A67 from Eindhoven barrels through the flat, featureless fields of the south-eastern Netherlands on its way to the German border. On a frozen December morning, nothing very much moves beyond the road's edge; a horse stamps at a trough, a tractor pushes along a narrow track. Every half mile or so, behind a stand of poplars, a neat brick farmhouse - raked gravel drive, lace curtains at the windows - slides into view. Next to it is a large, windowless and vaguely ominous shed, the size, perhaps, of a small aircraft hangar. It will hold, almost certainly, several hundred pigs.
The price of bacon: Jon Henley investigates industrial-scale pig
Weird Food & Strange Food from Around the World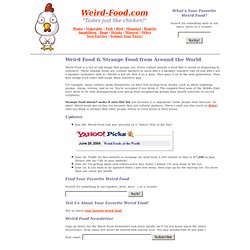 Weird Food is a list of odd things that people eat. Every culture invents a food that is weird or disgusting to outsiders. These strange foods are cultural markers to show who's a member (insiders like it) and who's not a member (outsiders hate it.) Maybe a kid ate first it on a dare.
"This site is best viewed with a Bacon Sandwich and a Mug Of Tea" The Over 50's We were born before television, before penicillin, polio shots, frozen foods, Xerox, plastic, contact lenses, Frisbees and the pill. We were born before radar, credit cards, split atoms, laser beams, and ball-point pens; before dishwashers, tumble dryers, electric blankets, air conditioners, drip dry clothes....... We got married first and then lived together. We thought "fast food" was what you ate in Lent, a "Big Mac" was an oversized raincoat, and "crumpet" was what you had for tea.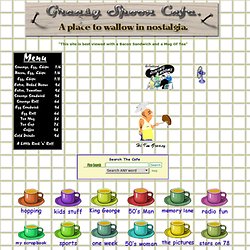 Greasy Spoon Cafe