Food
Make Perfectly Popped Popcorn on the Stove, Every Time. The only unitasker I have ever bought was a Popcorn pan that has the whirlygig in it that you crank from the handle.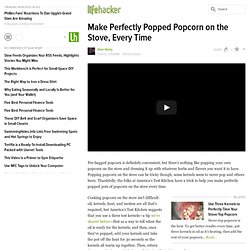 It makes the biggest difference in the world. Coconut oil + good kernels and real melted butter afterwards = heart stopping goodness... Never EVER try and do kettle corn or flavored corns in the pan. Shrimp Toast recipe. Shrimp toast has become one of my favorite things.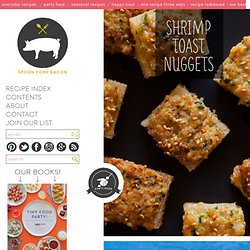 I first discovered shrimp toast at an amazing restaurant here in LA called Son of A Gun. I've been hooked ever since. Copy That! Top Secret Restaurant Recipes : Recipes and Cooking. How to deep fry a turkey - video. Edible insects (and arachnids) - in pictures. Hub page for Live Well content on Healthy Ramadan.
The price of bacon: Jon Henley investigates industrial-scale pig. Heaving with heavy goods, the A67 from Eindhoven barrels through the flat, featureless fields of the south-eastern Netherlands on its way to the German border.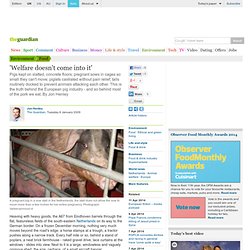 On a frozen December morning, nothing very much moves beyond the road's edge; a horse stamps at a trough, a tractor pushes along a narrow track. Every half mile or so, behind a stand of poplars, a neat brick farmhouse - raked gravel drive, lace curtains at the windows - slides into view. Next to it is a large, windowless and vaguely ominous shed, the size, perhaps, of a small aircraft hangar. It will hold, almost certainly, several hundred pigs. Weird Food & Strange Food from Around the World. Greasy Spoon Cafe.
---
megavolt May 22 2010

I just followed the connection you made to one of my peals, and discovered your wonderful pearl tree. It is growing beautifully, and I love the way you have organised it. I have not really begun to explore it properly, but just wanted to let you know my eyes lit up upon seeing it. I have not picked anything yet, but I hope to later.
---