Food
Make Perfectly Popped Popcorn on the Stove, Every Time
Pre-bagged popcorn is definitely convenient, but there's nothing like popping your own popcorn on the stove and dressing it up with whatever herbs and flavors you want it to have. Popping popcorn on the stove can be tricky though, some kernels seem to never pop and others burn. Thankfully, the folks at America's Test Kitchen have a trick to help you make perfectly popped pots of popcorn on the stove every time. Cooking popcorn on the stove isn't difficult: oil, kernels, heat, and motion are all that's required, but America's Test Kitchen suggests that you use a three test kernels—a tip we've shared before—first as a way to tell when the oil is ready for the kernels, and then, once they've popped, add your kernels and take the pot off the heat for 30 seconds so the kernels all warm up together.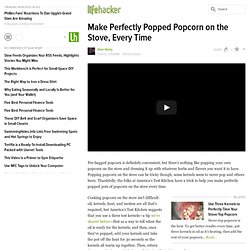 Shrimp Toast recipe
Shrimp toast has become one of my favorite things. I first discovered shrimp toast at an amazing restaurant here in LA called Son of A Gun. I've been hooked ever since.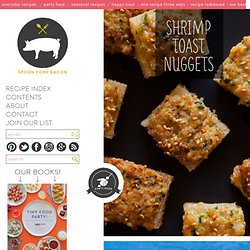 Copy That! Top Secret Restaurant Recipes : Recipes and Cooking
With Thanksgiving as an excuse (and still flushed with the success of his DIY KFC), Tim Hayward deep fries a whole turkey in a vat of oil using a propane gas burner, a coat-hanger and a saucepan lid.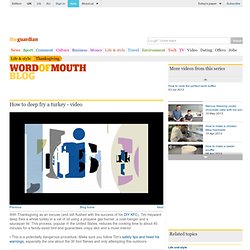 How to deep fry a turkey - video | Life and style
Edible insects (and arachnids) - in pictures | Life and style
Hub page for Live Well content on Healthy Ramadan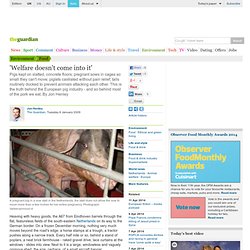 Heaving with heavy goods, the A67 from Eindhoven barrels through the flat, featureless fields of the south-eastern Netherlands on its way to the German border.
The price of bacon: Jon Henley investigates industrial-scale pig
Weird Food & Strange Food from Around the World
Greasy Spoon Cafe