Wörterbücher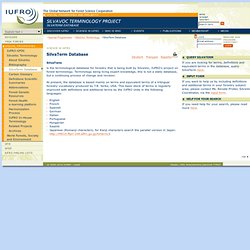 is the terminological database for forestry that is being built by SilvaVoc, IUFRO's project on forest terminology. Terminology being living expert knowledge, this is not a static database, but a continuing process of change and revision. At present, the database is based mainly on terms and equivalent terms of a trilingual forestry vocabulary produced by T.B. Yerke, USA. This basic stock of terms is regularly improved with definitions and additional terms by the IUFRO Units in the following languages:
SilvaTerm Database / SilvaVoc Terminology Project / Special Programmes and Projects
Online-Verwaltungslexikon - Definitionen und Materialien
Google Übersetzer
Fremdwörterbuch Online-Edition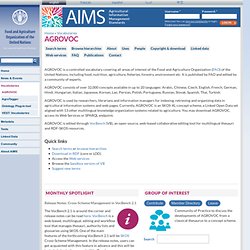 AGROVOC is a controlled vocabulary covering all areas of interest to FAO, including food, nutrition, agriculture, fisheries, forestry, environment etc.
Wörterbuch / Dictionary (BEOLINGUS, TU Chemnitz)

dict.leo.org - Deutsch-Englisches Wörterbuch
Mit dem heutigen Tag beenden wir die Testphase für die neue Wörterbuchversion, die neue wird hiermit zur Standardversion. Dass wir den Umstieg heute vollziehen können, verdanken wir in großem Maß Ihren zahlreichen Verbesserungshinweisen - und Ihrer Geduld. Auch wenn dies nicht unsere erste Umstellung war, so war es doch die komplexeste, vor allem von Seiten der Technik her.