Social Networking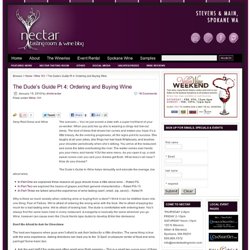 The Dude's Guide Pt 4: Ordering and Buying Wine The scenario – You've just scored a date with a super hot friend of your co-worker. When you pick her up she is wearing a clingy red low-cut dress. The kind of dress that shows her curves and makes you hope it's a little breezy.
The Dude's Guide Pt 4: Ordering and Buying Wine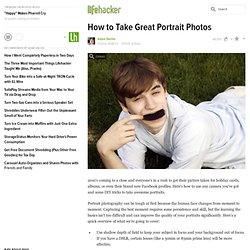 SExpand 2010's coming to a close and everyone's in a rush to get their picture taken for holiday cards, albums, or even their brand new Facebook profiles. Here's how to use any camera you've got and some DIY tricks to take awesome portraits. Portrait photography can be tough at first because the human face changes from moment to moment. Capturing the best moment requires some persistence and skill, but the learning the basics isn't too difficult and can improve the quality of your portraits significantly.
How to Take Great Portrait Photos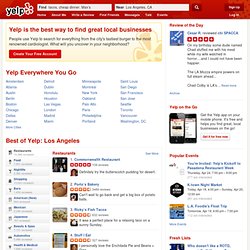 Los Angeles Restaurants, Dentists, Bars, Beauty Salons, Doctors
DON'T have keys copied here. The first time I stopped in, it cost over $33 for five copies of keys (two of them were "special" designs, one each small and large, the others generic). One of the keys didn't work, so I brought it back. I had stupidly thrown away the receipt (because I didn't think I'd need to return keys I had made...who does?!) but when I came in it was the same girl who had copied them the first time. Because I didn't have a receipt, she wouldn't make me a new key of the one that didn't work, she just tried shaving it down to match the original some more.