Social Networking
The Dude's Guide Pt 4: Ordering and Buying Wine. The Dude's Guide Pt 4: Ordering and Buying Wine The scenario – You've just scored a date with a super hot friend of your co-worker.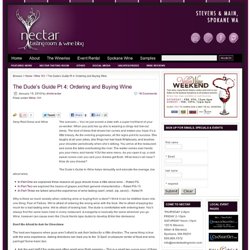 When you pick her up she is wearing a clingy red low-cut dress. The kind of dress that shows her curves and makes you hope it's a little breezy. Hound Boards. Welcome to Facebook. How to Take Great Portrait Photos. @Samurai I-am-awry Is not on the list hallelujah!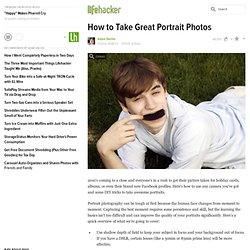 : I don't know where this comes from, but the Nikon DX lenses don't account for any crop factor other than producing a smaller image circle that makes them useless on a full-frame body. A 35mm DX lens looks the same on a DX body as a 35mm non-DX lens would on it. @cmdtacos: Hmmm interesting. Not actually owning any DX lenses myself, I just assumed that the smaller image circle was part of producing a more "zoomed out" image. Twitter.
Things To Do
Do something, Learn something, Share something, Change something. Meebo.com. Los Angeles Restaurants, Dentists, Bars, Beauty Salons, Doctors.
---