ESL learners
"Your reading comprehension materials are the best I've found on the web. They are so thorough and comprehensive! My students and I have learned a lot from them." -- Susan B., Carter, KY. 03/21/12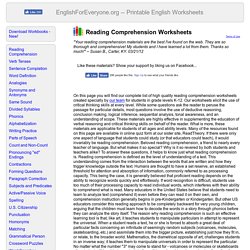 BFRPVhp6ng
318 Free Writing Worksheets
Welcome to our Writing Worksheets category, where you can find a variety of free ready-to-print lesson materials for teaching writing that you can use with your class. Very often textbooks do not provide enough writing practice activities leaving it up to the teacher to decide on this. At the same time, writing skills are one of the most underdeveloped skills in a lot of language school graduates.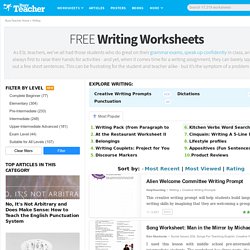 The Stories
Main Directory -- Free Printables, Interactives, Custom Documents, Clip Art, and Games
MES-English.com offers free ESL worksheets for download and printing.
Free printable English worksheets, wordsearches, crosswords, board games, grammar worksheets, phonics worksheets to print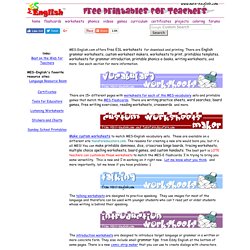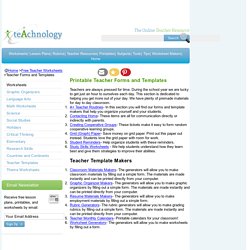 Printable Teacher Forms and Templates
Busy Teacher Forms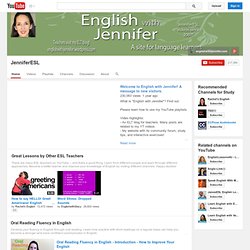 Whether you're currently enrolled in a language program or not, take advantage of free online instruction from an experienced teacher. The lessons will introduce new content to some and serve as a review for others.