Cooking
Three Safe-to-Eat Cookie Doughs: Chocolate Chip, Sugar, and Cake Batter! ... - StumbleUpon. I'm siiiiick.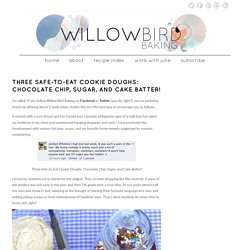 If you follow Willow Bird Baking on Facebook or Twitter (you do, right?) , you've probably heard me whining about it lately (okay, maybe this isn't the best way to encourage you to follow). It started with a sore throat and has turned into a beastly, phlegmatic ogre of a cold that has taken up residence in my chest and commenced hanging draperies and such. Cream Puffs In Venice - My Mother's Lasagna. Quite awhile ago, I received an e-mail from Tiel, a regular reader of this little blog.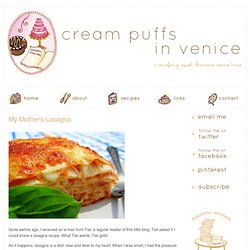 Tiel asked if I could share a lasagna recipe. What Tiel wants, Tiel gets! As it happens, lasagna is a dish near and dear to my heart. When I was small, I had the pleasure of enjoying my grandmother's lasagna on a regular basis.
---