Mac
UsefulMacSoftware - SH/SC Wiki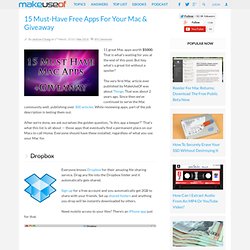 The very first Mac article ever published by MakeUseOf was about Things. That was about 2 years ago. Since then we've continued to serve the Mac community well, publishing over 300 articles.
15 Must-Have Free Apps For Your Mac & Giveaway
Edit Article Using the Option Key CodesUsing System Preferences Edited by Horses4Ever, Maniac, BR, Jack Herrick and 42 others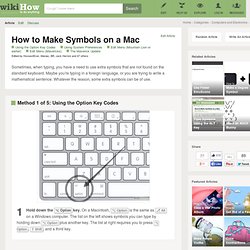 David Alison's Blog: Switching to Mac
On February 2, 2008 I was a Windows software developer. I had a house full of Windows based machines and was working on building up my next software company using some of them. I am what you might call a heavy duty computer user; I use my machines to communicate with folks (e-mail, forums, etc), develop software, manage my digital photos, edit home videos, play high end games, etc. Basically I spent most of my waking hours in front of a computer and was fine plugging away on Windows XP. Something however was missing.