Programming
This book describes Python, an open-source general-purpose interpreted programming language.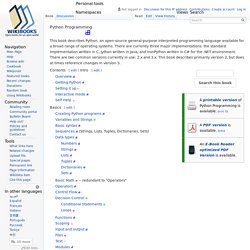 As much as I love the word, I have to admit it makes me suspicious. Just this week I won a "free" vacation, but the fine print says I need to send in a cashier's check to claim my prize.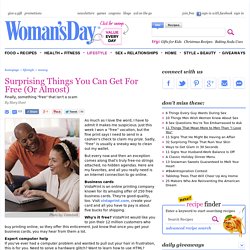 Python is a dynamic, interpreted language. Source code does not declare the types of variables or parameters or methods. This makes the code short and flexible, and you lose the compile-time type checking in the source code. Python tracks the types of all values at runtime and flags code that does not make sense as it runs. (todo: link here to the companion video segment for this section) An excellent way to see how Python code works is to run the Python interpreter and type code right into it.
Python Introduction - Google's Python Class - Google Code
Network Theory Ltd
As a computer programmer, you are probably studying lots of different areas of interest. Some of you may just be interested in programming, while others may also like to study about security, linux, operating systems, artificial intelligence and more.
15 Great and FREE Online Resources That Every Programmer Should Know About | Programming Tips For Versatile Coders