COMICS
Blog | The Comics Journal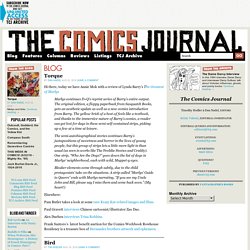 Let's keep 2014 going right with another column from historian R.C. Harvey. This time he looks into some of the murkier aspects of the origin of the Superman comics:
Mauro Balcazar
The Perry Bible Fellowship
January 7, 2005
The Comics Issue: The Complete Portfolio - New York - Slideshows
DHARBIN!
Error 404
Comics
Hyperbole and a Half
xkcd