St.hackan
Why Do We Focus On Finland? A Must-Have Guidebook. With schools failing, poor test scores, and dwindling budgets, there's no doubt that the American education system is in need of reform, but how to go about doing that has been, and undoubtedly will continue to be, a controversial issue among politicians, teachers, students, and parents alike.
In recent years, programs like No Child Left Behind and Race to the Top have aimed at helping motivate teachers and communities to turn around schools, but unfortunately these reforms seem to have little lasting impact, with some claiming they've done more harm than good. So what can work to really reform American schools?
English Language Teaching
Personal Development. Classroom Management. Your Personality Type Can Be Measured According to Your Social Media Presence. New research suggests that social media sites can work as predicators of personality.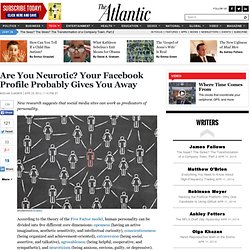 According to the theory of the Five Factor model, human personality can be divided into five different core dimensions: openness (having an active imagination, aesthetic sensitivity, and intellectual curiosity), conscientiousness (being organized and achievement-oriented), extraversion (being social, assertive, and talkative), agreeableness (being helpful, cooperative, and sympathetic), and neuroticism (being anxious, envious, guilty, or depressive).
Those factors, the theory goes, describe someone's overall personality and offer important clues when it comes to that someone's role in social interactions. That makes them valuable not only to social science researchers, but also to educators and daters and content providers and marketers. Traditionally, personality factors, the Big Five and otherwise, have been measured according to self-reported info -- through questionnaires and the like. 10 Social Media Tips for Bloggers. Liz Borod Wright, a freelance writer based in New York City, runs the popular travel blog, Travelogged.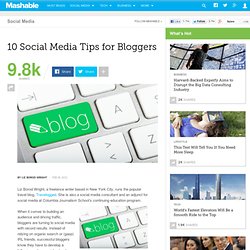 She is also a social media consultant and an adjunct for social media at Columbia Journalism School's continuing education program. When it comes to building an audience and driving traffic, bloggers are turning to social media with record results. FATİH Projesi fark yaratır mı? - Özgür BOLAT. FATİH Projesi fark yaratır mı?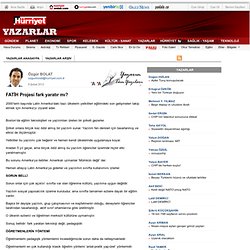 2000'lerin başında Latin Amerika'daki bazı ülkelerin yetkilileri eğitimdeki son gelişmeleri takip etmek için Amerika'yı ziyaret eder. Boston'da eğitim teknolojileri ve yazılımları üreten bir şirketi gezerler. Eğitimde şifreleri kırılamayan ülke: Finlandiya) EĞİTİM'de FİN MUCİZESİ Finlandiya Eğitim ve Bilim Bakanı Henna Virkkunen, Artı Eğitim'in sorularını yanıtladı?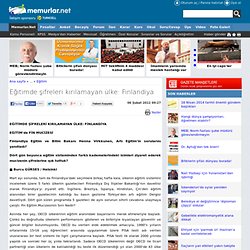 Dört gün boyunca eğitim sisteminden farklı kademelerindeki isimleri ziyaret ederek mucizenin şifrelerine ışık tuttuk? ■ Burcu GÜRSES / Helsinki. Video Games ProCon.org. What makes Finnish teachers special? What makes Finnish teachers special?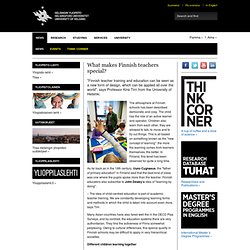 "Finnish teacher training and education can be seen as a new form of design, which can be applied all over the world", says Professor Kirsi Tirri from the University of Helsinki. The atmosphere at Finnish schools has been described democratic and cosy. The child has the role of an active learner and operator. Children also learn from each other, they are allowed to talk, to move and to try out things. How to Use Google Search More Effectively [INFOGRAPHIC]
Among certain circles (my family, some of my coworkers, etc.)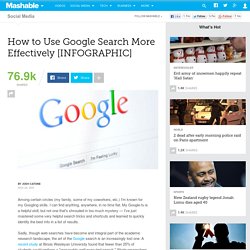 I'm known for my Googling skills. I can find anything, anywhere, in no time flat. My Google-fu is a helpful skill, but not one that's shrouded in too much mystery — I've just mastered some very helpful search tricks and shortcuts and learned to quickly identify the best info in a list of results. The Importance of English Language Proficiency for College Teaching Assistants. Teaching English in the developing world. Presenting our whirlwind tour of Finland - thisisFINLAND: Gallery: Downloads. By Peter Marten Photo: Juho Kuva/Gorilla Picture Agency Our downloadable presentation helps you tell the world about Finland.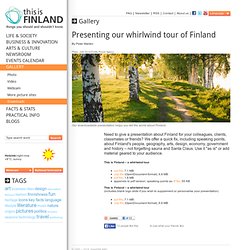 Need to give a presentation about Finland for your colleagues, clients, classmates or friends? Don't ban mobiles in schools, let students use them. Protecting Your Online Reputation: 4 Things You Need to Know. You don't have to be running for president to care about your online reputation.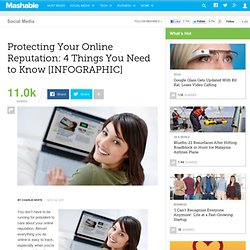 Almost everything you do online is easy to track, especially when you're using social media sites. This infographic shows you how to manage your "e-reputation," perhaps saving you some embarrassment, or even your career. Gathered by digital marketing firm KBSD, it's a treasure trove of tips, techniques and information about what companies and individuals are looking for inside your personal profiles and social information, and what you can do to show off your best side to those who might want to find out unflattering things about you. It's not too late to protect yourself and polish up your online image. So now that you've grown up (you have grown up, haven't you?) The 100 Best Web 2.0 Classroom Tools Chosen By You. The Wordle of this list!
(Click image to enlarge) One of the most popular posts on Edudemic in 2010 was The 35 Best Web 2.0 Classroom Tools Chosen By You and I felt it might be time for an update to that list for 2011. In order to put together a list of the best Web 2.0 classroom tools, I polled my Twitter followers, Facebook fans (are they still called fans? A Union of Professionals - Tools for Teachers. The World of educational applications for the iPhone and iPad is exploding. Here are some popular ones: 3D Brain (iPad, iPhone. Free) For grades 4-12, this biology app illustrates and describes each part of the brain.
Edmodo (iPhone, iPad. Using multimedia in our classrooms.
---