Being popular
Dulce de Chocolate Cake. August 2, 2011 Dulce de Chocolate Cake I figured a gargantuan slice of chocolate cake was in order this morning.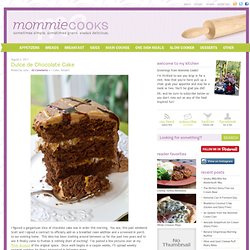 How to speak a language well in just two months. Want to speak Spanish well, speak French well, speak German well, or any language for that matter?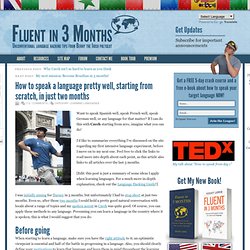 If I can do this with Czech starting from zero, imagine what you can do! I'd like to summarise everything I've discussed on the site regarding my first intensive language experiment, before I move on to my next one. Feel free to click the links to read more into depth about each point, as this article also links to all articles over the last 3 months. [Edit: this post is just a summary of some ideas I apply when learning languages. For a much more in-depth explanation, check out the Language Hacking Guide!] Tipping etiquette in a frugal world - Raleigh Etiquette. People in the Raleigh area are always asking me about tipping etiquette.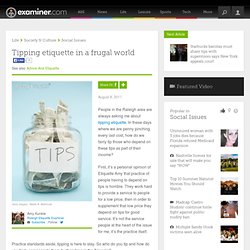 In these days where we are penny pinching every last cost, how do we fairly tip those who depend on these tips as part of their income? First, it's a personal opinion of Etiquette Amy that practice of people having to depend on tips is horrible. They work hard to provide a service to people for a low price, then in order to supplement that low price they depend on tips for good service. Get Anyone to Like You – Instantly – Guaranteed. Get anyone to like you - Instantly - Guaranteed If you want people to like you, make them feel good about themselves.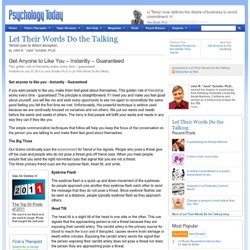 This golden rule of friendship works every time - guaranteed! The principle is straightforward. Learn to play pool in ten minutes. 101 Conversation Starters People Love. Below are 101 types of conversation starters to use on your first date, at a party, in business, with guys or girls, or on family and friends.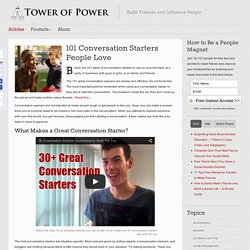 The 101 great conversation openers are simple and effective. Do not be fooled. The most important point to remember when using any conversation starter is they aim to start the conversation. 4771-84c92b27.jpg (JPEG Image, 700x440 pixels)
---