Gluten-free
Gluten Free Vegan Chocolate Peanut Butter Tart Recipe - Gluten Free Recipe
How low can you go?! This gluten free chocolate peanut butter tart is sweetened with a delicious alternative sweetener that I have been enjoying of late –yacon syrup. Of course, as we all know, the best sweetener is no sweetener at all. I believe that humans were not made to digest large quantities of sugars. Fruit is available in most climates a couple of months of the year, if that.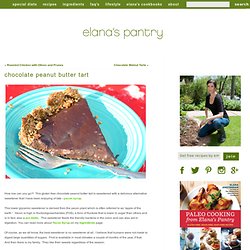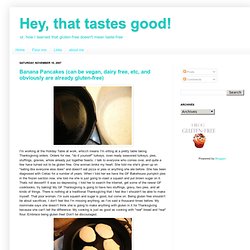 I'm working at the Holiday Table at work, whicch means I'm sitting at a pretty table taking Thanksgiving orders. Orders for raw, "do it yourself" turkeys, oven ready seasoned turkeys, pies, stuffings, gravies, whole already put together feasts. I talk to everyone who comes over, and quite a few have turned out to be gluten free. One woman broke my heart. She told me she's given up on "eating like everyone else does" and doesn't eat pizza or pies or anything she ate before. She has been diagnosed with Celiac for a number of years.
Banana Pancakes (can be vegan, dairy free, etc, and obviously are already gluten-free)
Now that I've gone through my first work-week worth's of budget friendly meals (almost a week later!), it's time I got to the weekend.
Gluten Free Buckwheat Pancakes « Wallet Friendly Wellness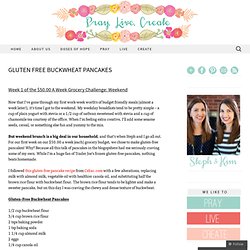 Latkes are everyone's favorite Jewish fried food. The typical latke is made with potato, flour and eggs. I however, like to make a more Paleo friendly latke and now with this new recipe, I have 2 versions of Paleo pancakes. Generally at Hanukkah, I make a Butternut Squash Latke, though this year I was searching for a bit of variety and so came up with this Carrot Scallion Latke.
Gluten Free Carrot Scallion Latke Recipe - Gluten Free Recipe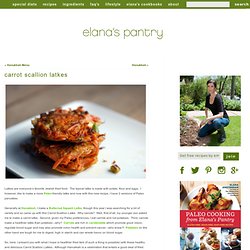 A Food Lover's Journey: Wholesome bites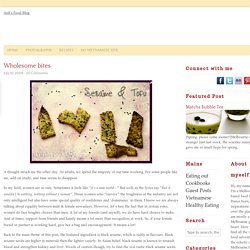 A thought struck me the other day. As adults, we spend the majority of our time working. For some people like me, add on study, and time seems to disappear. In my field, women are so rare.
The other big news is that my recipe calendar, entitled A Year to Eat Freely: 2011 Allergy-Friendly Recipe Calendar, is now for sale! Doesn't it look lovely? This 12-month recipe calendar features 17 recipes free of all major allergens, with full color photos and lots of good instructions.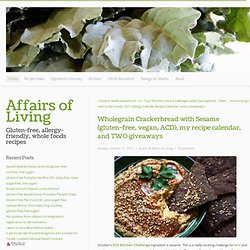 Wholegrain Crackerbread with Sesame (gluten-free, vegan, ACD), my recipe calendar, and TWO giveaways - Affairs of Living - Recipes & Lifestyle - Affairs of Living
Amaranth No-yeast Bread Recipe