Humor
The Worst Possible Headline About The School Shooting In Ohio. Why I Will Never Have a Girlfriend - nothingisreal.com. Tristan Miller German Research Center for Artificial Intelligence[1] 20 December 1999 Why don't I have a girlfriend?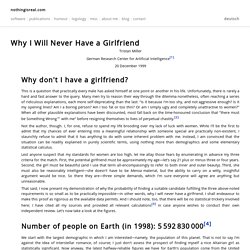 This is a question that practically every male has asked himself at one point or another in his life. The 420 Olympics. To get the 2012 Olympics, London had to win a seven-year bidding process, spend billions, and somehow convince the IOC that, unlike in '48, it wouldn't just rain the whole time.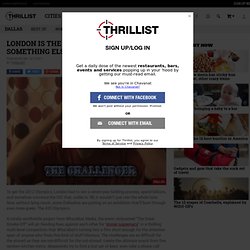 Now, without lying much, some Dallasites are putting on an exhibition that'll burn through even more green: The 420 Olympics. A totally worthwhile project from Whackbat Media, the event nicknamed "The Great Smoke Off" will pit fiending foes against each other for "stoner supremacy" in a thrilling multi-level competition that Whackbat's turning into a film short enough for the attention span of anyone who finds this kind of stuff hilarious.
The challenges are as difficult for the stoned as they are not-difficult for the not-stoned: create the ultimate snack from five random kitchen items; desperately try to find a lost set of keys; even take a phone call from their moms "really super high", with the loser being the first one to cry. Sarcasm in Relationships. Sarcasm – a mocking or ironic remark (American Heritage Dictionary) Irony – the use of words to convey the opposite of their literal meaning (American Heritage Dictionary)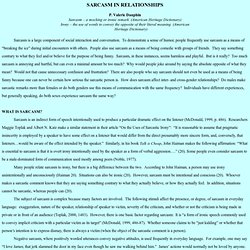 ---