FOOD'N'STUFF
Snabbast, lättast och godast! Scones passar utmärkt till eftermiddagsteet, serverade med smör god marmelad. Eller på frukostbrickan för en långfrukost.
Scones - Lika snabbt som gott
Pepparkakscheesecake (kock Lisa och Monica Eisenman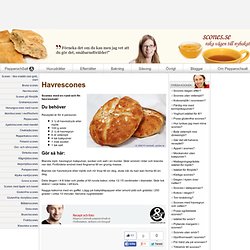 Havrescones - Scones
Scones med en rund och fin havresmak! Du behöver Receptet är för 4 personer. 3 ½ dl havredryck eller mjölk100 g smör2 ½ dl havregryn6 dl vetemjöl4 tsk bakpulver1 msk socker1 tsk salt
Chock-full of fruits and vegetables, this low-fat cake tastes great, stays very moist, and is even tastier the next day. Lots of legumes and seasonings make this chili as delicious as it is easy to make. The creaminess of the sauce and filling contrast nicely with the slight crunch of the "noodles" in this low-fat. low-carb version of lasagna. Okay, here comes the beauty of the pressure cooker.
Fruktiga Drinkar - Hälsa - Insidan iFokus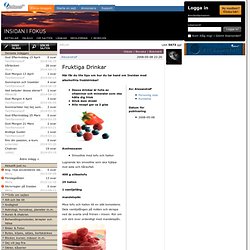 Dessa drinkar är fulla av vitaminer och mineraler som ska hålla dig friskDrick dem direktAlla recept ger ca 2 glas Avstressaren Smoothie med tofu och hallon Lugnande len smoothie som ska hjälpa mot asta och håravfall. 400 g silkestofu 25 hallon
Recept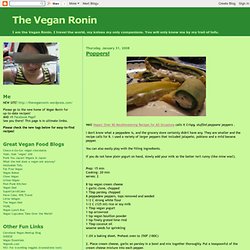 Well bite my ass and call me Sally! I had another recipe lined up for today, but last night was such an incredible success, I couldn't wait to share it. I figured out how to make restaurant-style General Tso's Tofu. Ready?
January 2008