News
Christianity: China's best bet? - Features. Every night, when Yang prays with her seven-year-old daughter, she knows that she is doing something illegal.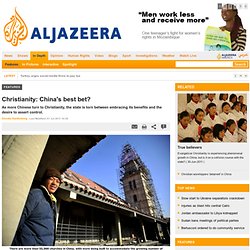 Like millions of other Chinese Christians, Yang refuses to be a member of one of the official state-sanctioned churches. Instead, she gathers twice a week with two dozen other Protestants in a private living room to pray and sing - far away from the gaze of the Communist Party. She says she is not opposed to the Chinese government at all, but just wants the freedom of religion that is guaranteed in the Chinese constitution.
Www.nyu.edu/econ/user/debraj/Papers/AndersonRay.pdf. PhotoMaps by NearMap. Facebook bans Nirvana album cover – then says Nevermind. Facebook can't seem to decide how it feels about nudity on the cover of Nirvana's Nevermind.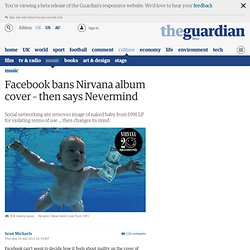 The social networking site reportedly removed – and later replaced – the artwork in its page for the 1991 album, initially finding the cover photograph violated the site's terms of use. Although one of the most iconic album covers in rock history, there is no getting away from the fact that the Nevermind sleeve features a baby in the buff. Scientists find asteroid with potential power of 15 atomic bombs. Heading this way. Tonight. Asteroid 2011GP59 passes just 3,356,000km from the Earth on April 9.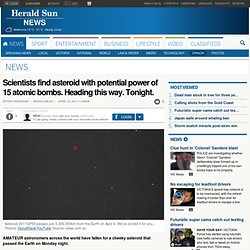 We've circled it for you... Picture: OccultDave/YouTube Source: news.com.au AMATEUR astronomers across the world have fallen for a cheeky asteroid that passed the Earth on Monday night. Asteroid 2011 GP59 was caught winking at our planet from a distance away barely 10 times that of the moon. The "winking" bit which is getting spacefans so hot and bothered stems from the fact that the asteroid is cigar-shaped and spinning madly end-to-end, comparatively speaking.
---
amsika Aug 2 2011

I think it's time to create sub-pearltrees to make your pearltrees easier to read.
---