Web-Development
Using Page Speed. Installing PageSpeed Insights Running PageSpeed PageSpeed generates its results based on the state of the page at the time you run the tool.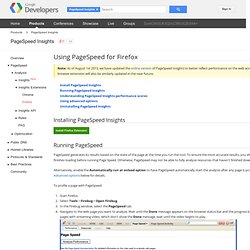 To ensure the most accurate results, you should wait until the page finishes loading before running Page Speed. The Web Robots Pages. Find broken links on your site with Xenu's Link Sleuth (TM) Find broken links on web sites Wikipedia article about Xenu's Link Sleuth Description.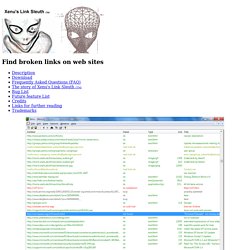 Top 10 Web Vulnerability Scanners. SecTools.Org: Top 125 Network Security Tools For more than a decade, the Nmap Project has been cataloguing the network security community's favorite tools.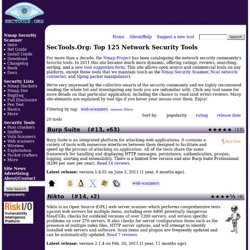 In 2011 this site became much more dynamic, offering ratings, reviews, searching, sorting, and a new tool suggestion form . This site allows open source and commercial tools on any platform, except those tools that we maintain (such as the Nmap Security Scanner , Ncat network connector , and Nping packet manipulator ).
Resources. SEO. Analytics. Inspiration. Server. Client-Side. Usability. CMS.
---