Coiffure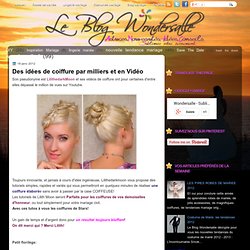 Des idées de coiffure par milliers et en Vidéo
Son pseudonyme est LilithedarkMoon et ses vidéos de coiffure ont pour certaines d'entre elles dépassé le million de vues sur Youtube. Toujours innovante, et jamais à cours d'idée ingénieuse, Lilithedarkmoon vous propose des tutoriels simples, rapides et variés qui vous permettront en quelques minutes de réaliser une coiffure élaboré e sans avoir à passer par la case COIFFEUSE! Les tutoriels de Lilith Moon seront Parfaits pour les coiffures de vos demoiselles d'honneur , ou tout simplement pour votre mariage civil. Avec ces tutos à vous les coiffures de Stars! Un gain de temps et d'argent donc pour un résultat toujours bluffant !
Coiffure : Chignon façon Audrey Hepburn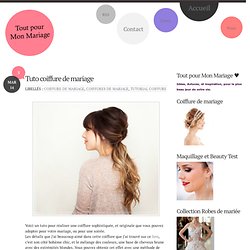 Tuto coiffure de mariage | Tout pour mon mariage
Tuto coiffure de mariage Voici un tuto pour réaliser une coiffure sophistiquée, et originale que vous pouvez adopter pour votre mariage, ou pour une soirée. Les détails que j'ai beaucoup aimé dans cette coiffure que j'ai trouvé sur ce lien , c'est son côté bohème chic, et le mélange des couleurs, une base de cheveux brune avec des extrémités blondes.
5 coiffures avec un foulard
I'm not the originator of this hair style but I've gotten so many requests for it, I thought I'd give it a go for you.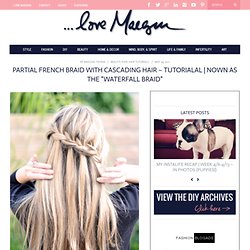 Toni & Guy t'offre une séance de coiffure ! Toni & Guy, le sponsor officiel de Fashion Week de Londres côté coiffure, t'invite à venir... Par Nai-ma Shopping : des brosses pour tous les cheveux
Coiffure | madmoiZelle.com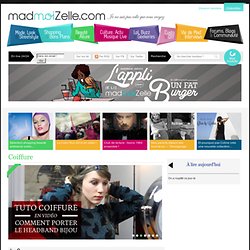 Coiffures de l'été #2 : idées pour cheveux longs
FuckYeah-Hair
Hair
Hair Inspiration: Double Braid Gibson Tuck Tutorial
I am growing out my bangs and it's getting awkward. No matter what I do with my hair, I have to work in a good way to sweep too-long bangs out of my face. After last week's hair inspiration post , I started playing around with a few styles. I came up with this look, which ingeniously pulls my bangs back while looking pretty fantastic, if I do say so myself.
We haven't done a hair tutorial in ages! So, my friend (and hair genius) Caroline , photographer Jamie Beck and I decided to come together to whip up this gorgeous mermaid tail.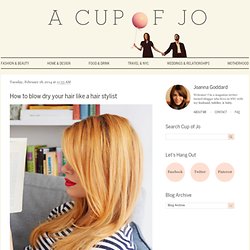 How to curl your hair using a Bohemian headband
Perfect hair
Trois tutos maquillage/coiffure pour Halloween Tu peux retrouver d'autres tutos maquillage de Sara sur madmoiZelle mais aussi sur sa chaine... Tuto vidéo : La tresse à 4 brins Pour son nouveau tuto vidéo, Sara vous explique comment réaliser une tresse avec 4 brins ! Tu... Tuto vidéo : un chignon inspiration vintage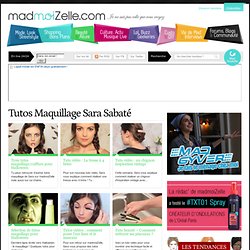 Tutos Maquillage et coiffures