Soenja
ji hyun
MediaCoverage. Film Studios. Live streams. The World Economy. Business and Economics. Fashion Shows. My cultural life.
Music
Pearltrees videos. Help. Paranormal. Paganism. The Quantum Activist. Light Activating DNA. Tesla. The history of technology is populated with a marvellous cast of characters.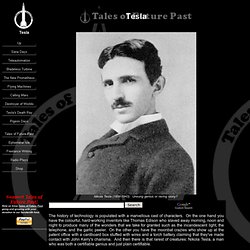 On the one hand you have the colourful, hard-working inventors like Thomas Edison who slaved away morning, noon and night to produce many of the wonders that we take for granted such as the incandescent light, the telephone, and the garlic peeler. On the other you have the moonbat crazies who show up at the patent office with a cardboard box stuffed with wires and a torch battery claiming that they've made contact with John Kerry's charisma.
And then there is that rarest of creatures: Nikola Tesla, a man who was both a certifiable genius and just plain certifiable. Literature. Dropping knowledge :: Table of Free Voices.
---