Eggs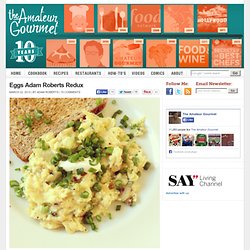 Eggs Adam Roberts Redux
Eggs Adam Roberts Redux March 22, 2013 | By Adam Roberts | 10 Comments It's almost the weekend and it's time I got something off my chest.
One of our favorite meals at this house is "Brinner" (BReakfast for dINNER). It's something that the kids will actually eat, so we have it a lot. I saw this recipe at Favorite Family Recipes and knew I wanted to try it . . . for dinner.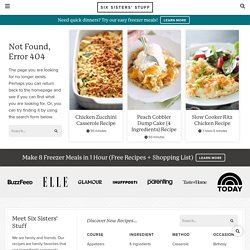 Hashbrown and Egg Breakfast Casserole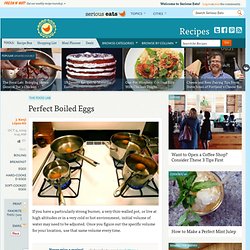 Perfect Boiled Eggs
For hard boiled eggs: Place eggs and water in saucepot. Place over high heat and bring to a bare simmer*. Immediately turn heat to lowest setting, cover and wait at least ten minutes. Peel eggs under cool running water, and serve. * For clarification, a "bare simmer" should be 180-190 degrees at sea level. For best results, use an instant-read thermometer.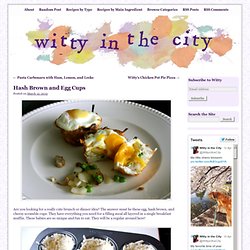 Hash Brown and Egg Cups | Witty in the City
Are you looking for a really cute brunch or dinner idea? The answer must be these egg, hash brown, and cheesy scramble cups. They have everything you need for a filling meal all layered in a single breakfast muffin. These babies are so unique and fun to eat. They will be a regular around here! To make 6 portions (which should serve 2-3 people), defrost 1 1/2 cups of frozen, shredded potatoes.
1 Put the eggs in a single layer in a saucepan, covered by at least an inch or two of cold water. Starting with cold water and gently bringing the eggs to a boil will help keep them from cracking. Adding a tablespoon of vinegar to the water will help keep the egg whites from running out of any eggs that happen to crack while cooking, but some people find that the vinegar affects the taste. I don't have a problem with it and I usually add a little vinegar.
How to Make Perfect Hard Boiled Eggs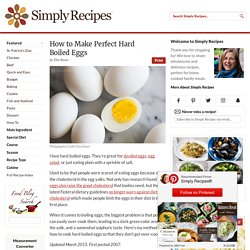 Crab cakes have always been one of my favorite dishes that I just never take the time to cook myself. I think I've always just assumed that quality crab cake recipes can only be done in restaurants. Boy was I ever wrong. I went to work in the kitchen recently and created my version of healthy Baked Crab Cakes with an AMAZING Chipotle Lime Sauce. This was fantastic!
Baked Crab Cakes Recipe with Chipotle Lime Sauce - 3 Points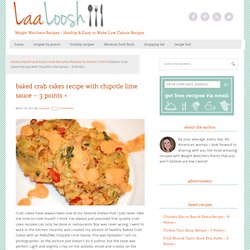 Easy Poached Eggs Recipe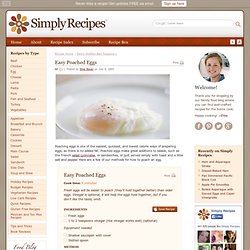 Poaching eggs is one of the easiest, quickest, and lowest calorie ways of preparing eggs, as there is no added fat. Poached eggs make great additions to salads, such as the French salad Lyonnaise , or sandwiches, or just served simply with toast and a little salt and pepper. Here are a few of our methods for how to poach an egg. Fresh eggs will be easier to poach (they'll hold together better) than older eggs. Vinegar is optional, it will help the eggs hold together, but if you don't like the taste, omit.