Snow Cinematography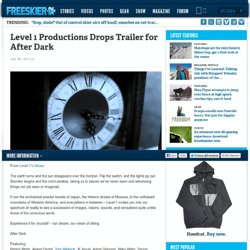 Level 1 Productions Drops Trailer for After Dark
From Level 1's Vimeo : The earth turns and the sun disappears over the horizon. Flip the switch, and the lights go out. Slumber begins and the mind awakes, taking us to places we've never been and witnessing things not yet seen or imagined. From the enchanted powder forests of Japan, the historic streets of Moscow, to the unthawed mountains of Western America, and everywhere in between – Level 1 invites you into our spectrum of reality to see a succession of images, visions, sounds, and sensations quite unlike those of the conscious world. Experience it for yourself – our dream, our vision of skiing.
Digital Downloads | PowderWhore Productions - Backcountry Ski and Snowboard Movies, Big Mountain Freeride Films
Warren Miller Films and Entertainment | WarrenMiller.com
Rice Travis Rice is often hailed by sportswriters and peers as the best all-around snowboarder in the world. Since earning 'Rookie of the Year' kudos in 2002, Travis has won numerous global slopestyle, big air and backcountry events, including two X Games gold medals. The Jackson, WY local has unveiled a slew of new tricks, including the first double backside rodeo 1080 in competition, while establishing new benchmarks in big-mountain audacity. The 2005 and 2009 TransWorld and Snowboarder 'Rider of the Year' innovated a fresh contest format with his Quiksilver Natural Selection invitational.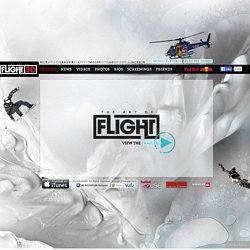 No matter how good your 72-inch flatscreen-3D-LED-plasma-whatever TV looks, there's nothing that gets your blood pumping like packing into your local theater with a massive crowd of real people (not on Facebook) and watching pro skiers and snowboarders ride lines that the rest of us can only do in our dreams. Whether you're a veteran of ski movie events or a newbie, make sure you attend a few this fall. Below are a few of our favorite ski and snowboard filmmakers and key stops of their fall tours.
Lights, Camera, Shred. The Fall Ski Movie Tour Schedule - OnTheSnow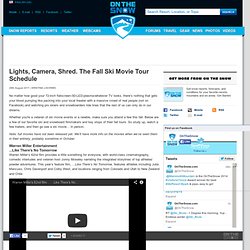 Sherpas | Sherpas