Tree of Life
Darwin
Buy & Download unique custom Tattoo designs in our online store Often taken for granted and even considered to be a nuisance in today's technological age, there is an aspect to trees that we might not have even considered. While rooted deep within the Earth and with branches reaching skyward, trees have long been considered as a link to the Universe. In numerous ancient cultures trees were considered to be symbols of power, wisdom, fertility, and even of life itself. Even in our modern world, these symbols continue to reflect something innate within us, if only we take the time to notice.
Tree of Life history and research. Celtic Tree of life and how it relates to Tree of Life Tattoos.A research, design and history page about the Tree of life thru the ages to its now modern use as a Tattoo design..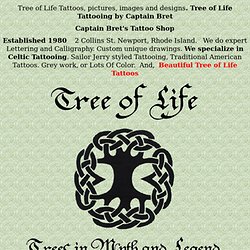 Kalamkari began as the temple art of Andhra Pradesh and slowly occupied an important place in the arts and crafts of India. The artisan uses a pen - like brush called 'kalam', giving the technique its name. The tree is one of the most potent of symbols. Its roots delve into the underworld its trunk links the earth to the heavens - it transcends all three spheres.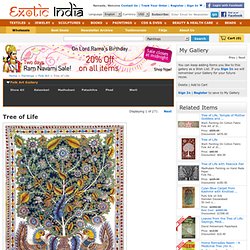 Tree of Life
Tree of Life Gallery - Evolution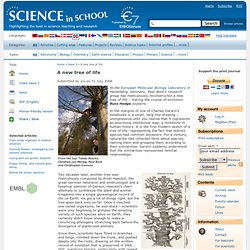 A new tree of life
Early in Earth's history, there existed an organism that would give rise to all the species known today. In 1994, Christos Ouzounis and Nikos Kyrpides gave this shadowy creature a name: LUCA, for the last universal common ancestor. Studies of DNA sequences taken from plants, fungi, animals, bacteria, and another form of one-celled organism called Archaea proved that it must have existed. But until recently, scientists could say very little else about it.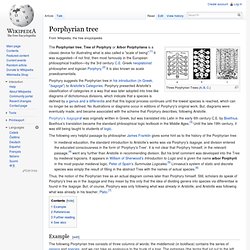 Porphyrian tree
Three Porphyrian Trees ( A , B , C .) The Porphyrian tree , Tree of Porphyry or Arbor Porphyriana is a classic classification of a "Scale of being", [ 1 ] invented by one of the earliest Greek logicians Porphyry . [ 2 ] It is also known as scala praedicamentalis . The Greek Neoplatonist Porphyry introduced the Porphyrian tree in his introduction to Aristotle 's Categories. Porphyry presented the basis of Aristotle's thought as a tree-like scheme of dichotomous divisions, which indicates that a species is defined by genus-differentia and that the process continues until the lowest species is reached. This work was translated into Latin by Boethius and became the standard philosophical textbook in the Middle Ages. [ 3 ] Until the late 19th century, it was still being taught to students of logic .
On the Origin of Species , published on 24 November 1859, is a work of scientific literature by Charles Darwin which is considered to be the foundation of evolutionary biology . Its full title was On the Origin of Species by Means of Natural Selection, or the Preservation of Favoured Races in the Struggle for Life . For the sixth edition of 1872, the short title was changed to The Origin of Species .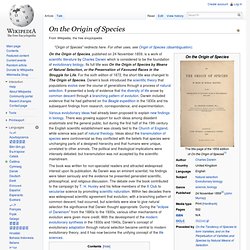 On the Origin of Species
Alfred Russel Wallace : Alfred Wallace : A. R. Wallace : Russel Wallace : Alfred Russell Wallace ( sic ) Haeckel's "The Evolution of Man" 1 (S305: 1879)
Haeckel's "The Evolution of Man", by Alfred Russel Wallace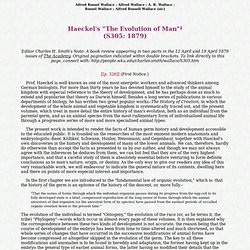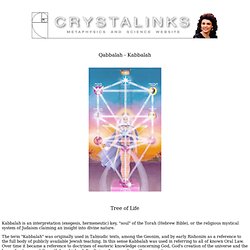 Qabbalah - Kabbalah Tree of Life Kabbalah is an interpretation (exegesis, hermeneutic) key, "soul" of the Torah (Hebrew Bible), or the religious mystical system of Judaism claiming an insight into divine nature. The term "Kabbalah" was originally used in Talmudic texts, among the Geonim, and by early Rishonim as a reference to the full body of publicly available Jewish teaching. In this sense Kabbalah was used in referring to all of known Oral Law.
Kabbalah, Qabbalah
DNA shows the Tree of Life to be more like a Web of Life. For thousands of years and in many cultures, the Tree of Life has been a symbol of life, an icon of creation and a map of kinship. Over the past 175 years, scientists have created various Trees of Life that show how all creatures alive today have evolved over time. Scientific Trees of Life, also known as "phylogenetic trees," are based on DNA sequence similarities that show how all creatures are related evolutionarily.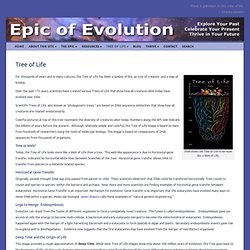 Tree of Life