Pastries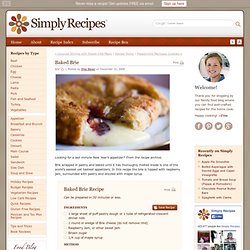 Baked Brie Recipe
Can be prepared in 30 minutes or less.
Food blogging has introduced me to some wonderful people. And one of those wonderful people just happen to be getting married soon!
Goat Cheese Phyllo Purses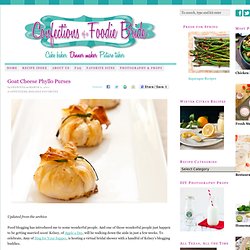 Buttery, flaky phyllo appetizers are especially popular in my family. I guess I can't blame them since who can resist buttery, flaky phyllo dough anyway?! My mother in law requested these Spanakopita Bites as an appetizer for the birthday party she was throwing for her husband. They were a hit with no leftovers, which is no surprise. I firmly believe that anything paired with butter and phyllo dough would be hard to resist...right?