Art Paintings
greatest body painting illusions » Viso114
John William Waterhouse - Vanity
John William Waterhouse Paintings 50% Off | John William Waterhouse Paintings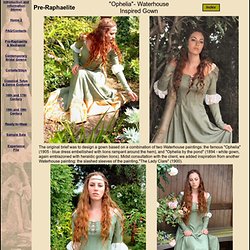 Waterhouse was very fond of using the same gown on different models for different paintings. Miranda in "The Tempest" and "Fair Rosamund" both wear the same blue dress as the 1910 "Ophelia" in the woods (only Ophelia is adorned with heraldic symbols). "It was the time when Lilies blow, And clouds are highest up in air, Lord Ronald brought a lily-white doe, To give to his cousin, Lady Clare.
Rossetti:" Ophelia" - Waterhouse inspired Pre-Raphaelite dress.
Pattaya Graffiti on Flickr: This is my little sideline project: I'm currently running around Pattaya to document all the Graffiti found here. It seems to be the trend, to use Graffiti, in some respects, as a form of unofficial advertising for local tattoo shops etc. These works however, are not as prolific or wide spread as one might find in western cities; predominantly found around the Sukhumvit Rd and Pattaya Klang area of the city (in a building I refer to as the Bat Cave). And, exhibit more like a gallery of works, rather than random street art; less intellectual than Banksy, nevertheless, they exhibit a high-quality of workmanship by accomplished street artists. I had no idea why I started this project.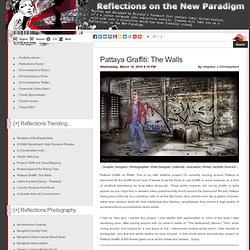 Pattaya Graffiti: The Walls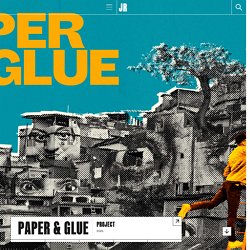 JR was recently invited by the New York City Ballet to create a large-scale art installation, in collaboration with the dancers of the Company, for their 2014 Art Series. His work will be on view at three special New York City Ballet Art Series performances on January 23rd, February 7th and February 13th, where all tickets are priced at $29, and all audience members will receive a limited edition commemorative piece. Performances will go on sale to the public on January 6th, however, JR's friends and followers have access to a special allotment of seats (limit 4/performance) for advance purchase starting now, through this Sunday January 5th at 12PM (EST), using the special code 99PRINTS on nycballet.com/artseries .