Conseils
I wanted to wait a bit because it seemed like it'd be more interesting to listen to all of you. There used to be a name for what I was doing, "lurking" -- it dates back to a very different time in the net's history, when usenet and mailing lists were the main forms of communication. It was hard to talk about lurkers then, for the obvious reason that no one knew much about them; it hasn't gotten much easier since.
FRONTLINE: digital nation: watch the full program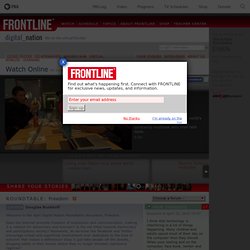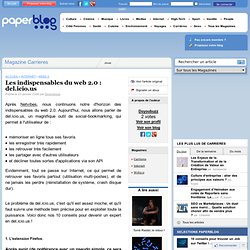 Après Netvibes, nous continuons notre d'horizon des indispensables du web 2.0.
Les indispensables du web 2.0 : del.icio.us