Technology
Get flash to fully experience Pearltrees
La marque suisse Smartguard, spécialisée dans les accessoires et services liés à la sécurité propose une coque pour iPhone 3G/S et 4/S qui intègre une bombe lacrymogène afin de se protéger d'un éventuel assaillant via un puissant jet de poivre. Du nom de SmartGuard, il s'agit du premier étui pour iPhone qui comprend une bombe lacrymogène selon son fabricant, il dispose d'un spray au poivre d'une portée de 1,5 mètre qui peut être changé après usage. Afin de ne pas utiliser involontairement le spray, l'étui comprend un loquet de sécurité, ainsi lorsque celui-ci est rattachée à la coque, il empêche l'utilisateur d'actionner le mécanisme.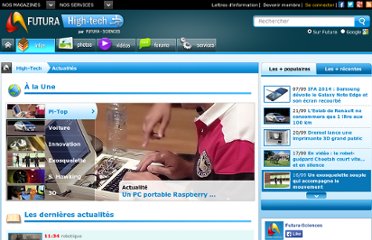 Retrouvez-nous sur Google+ Lundi 1 Avril 2013 Sciences En ce moment : Guide Revue de Presse Techno Navigation
Everybody loves VPN. Not only do they allow you to view restricted content from overseas, it can also protect your privacy online and allows you to surf anonymously. For our giveaway this week, we have 10 premium Kepard VPN accounts, each valid for 90 days, to give away.