Html
Peeling a webpage is very fun to do and it'll draw attention from your users. You can use to it place advertations , or draw attention to a hot article on your own website. Here I'll explain how to create such an effect on your website. It uses Flash and JavaScript, and is really easy to install. A live demo for the peeling effect can seen when you fully read this article.
How to create a peeling corner on your website that can contain advertations or anything else.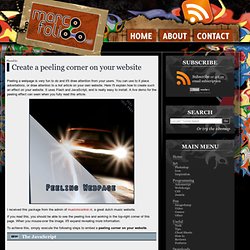 Aqua Style Button with Photoshop | Web Layout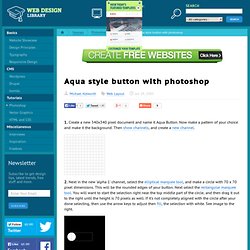 1. Create a new 340x340 pixel document and name it Aqua Button. Now make a pattern of your choice and make it the background. Then show channels , and create a new channel . 2.