Photography
Magyar has lived in Berlin since January 2008, yet has had few gallery exhibitions there and doesn't mingle with local artists. "The galleries are a bit punk, and my stuff is an engineer kind of thing," he told me, brewing espresso in the kitchen, while his girlfriend, Zazi Porsalmy, a Hungarian translator whom he has known since high school, served Christmas cookies in the living room. Although he has lived in Berlin for six years, Magyar barely speaks German, a reflection of both his immersion in other disciplines—"I spent the time here learning two computer languages, I didn't have time for anything else," he explains—and the detached-observer quality that permeates his work. Like the subway passengers he pins down in his Stainless series, I've managed to pin down Magyar during a momentary pause in a life of constant motion: He's permanently passing through. Magyar was born and raised in the Hungarian city of Debrecen, a regional center of 200,000 just west of the Romanian border.
Einstein's Camera  — Matter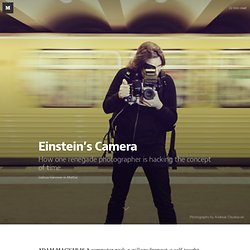 19.12.2013 in Photography Several years ago, photographer Tim Mantoani got the idea to make the project 'Behind Photographs' of the other successful photographers who created the world-famous work. Because often the names photomasters overshadowed their popular images . Mantoani started the project in December 2006, decided to postpone his usual camera and try to Polaroid 20х24. Via behindphotographs.com
Portraits of Portraits: "Behind Photographs" by Tim Mantoani | FreeYork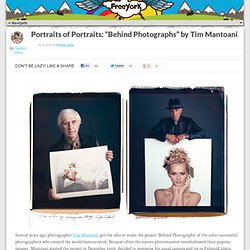 Imagine you're riding the subway. Now, how would you react if a stranger suddenly fell asleep on your shoulder? Would you laugh and then let that person sleep on you or would you quickly move seats? Brooklyn-based artist George Ferrandi is behind an eye-opening project called It Felt Like I Knew You that captures the priceless reactions of commuters when they get a little "too close" to a person they've never met. The site-specific performance piece, which began in 2012, has Ferrandi slowly slumping in her seat and then resting her head on a stranger's shoulder.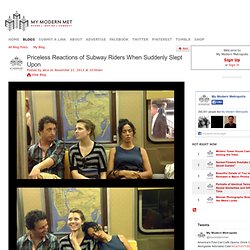 Priceless Reactions of Subway Riders When Suddenly Slept Upon
Sony A7r and A7 First Impressions: Full-Frame Power, Palm-Sized Camera
Froggie's Lightroom • Exposure in a Nutshell
Latest Photography Trends | The resilience of professional photographers has always been hugely admired. But that resilience is really being put to the test now; few industries have changed so much in such a short space of time. A great picture might still be a great picture — that will always be true — but the technology used to take that image has changed, as has the means of returning it to photo editors, the photography market that can buy it…and just about everything else too. For photographers who have been around for a while, the ability to adapt is as important as the ability to take a great picture…then process it on a computer, clean it up in Photoshop and send it in. The photographer, in addition to his or her photographic skills, now must absorb the electronic lab skills that used to be handled by professional film labs.
Latest Photography Trends | How is Technology Changing Professional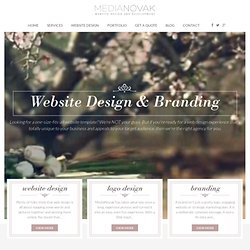 Photography Business Basics | You can't turn a hobby into a business and expect it to still be a hobby. A hobby is something you do in your free time because you enjoy it. Running a photography business is hard work and if you're not going to put the effort and time into creating something sustainable, don't start it.
Photography Business Basics | Your Business is not a Hobby
Freelance Photography | 5 Tips to be a Successful Freelance
Freelance Photography | For some, working for yourself is one of those great dreams. The satisfaction, freedom, nobody looking over your shoulder (except your significant other), ah the life right? Well not in every case. The freelance photography life can be hard.
Geluk? | Ongezond.nl
Finding Photography Clients | How To Work With Profitable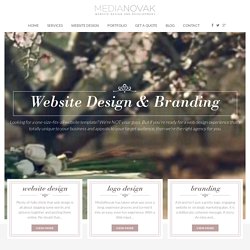 Finding Photography Clients | As an artist and as an entrepreneur, you need to actively position your photography business to work with as many high quality, profitable clients as possible. That may seem a little obvious, but it is actually a lot harder than it sounds. What Makes a Quality Photography Client? The short answer is: Someone who values your work and is therefore actually excited to pay you well for it. The long answer is a bit more complicated.
Watch the Online Video Course Shooting and Processing High Dynamic Range Photographs (HDR)
Top 10 Techniques To Capture The Best Photograph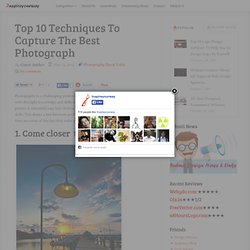 Photography is a challenging profession and it requires an artistic instinct paired with the right knowledge and skills to be a good photographer. Clicking the picture is extremely easy but clicking a great picture requires some effort and skills. This draws a line between professional photographers and the novices. Here are some of the tips that make a good photographer into the best. 1.
Basic Photoshop Techniques | 5 Photoshop Techniques to Make Your
Basic Photoshop Techniques | Adobe Photoshop is the premier tool for digital artists when it comes to professionally enhancing images. Enhancing and retouching photos in Photoshop is an effective way to "work with what you've got". There are many tips, tricks, and techniques for improving things like skin tone and imperfections, and enhancing the photo subject's features.
Everybody loves looking at pretty pictures and this is certainly true when it comes to film. In spite of a recent trend in the action and horror genre for shaky handheld style camerawork that requires a sea sick bag to accompany a screening, nothing beats a slow pan across a mountain-scape or a lingering long shot of a forest at daybreak. When working outdoors with the elements timing can be everything but the rewards can also be great, as the following films will attest. Here we have a short list of the movies that go that extra mile when it comes to showing the beauty of the earth's wild places. Top: Gandalf (Ian Mckellen) and Pippin (Billy Boyd) ride to Minas Tirith in "The Lord of the Rings: Return of the King" (2003).
Films Every Photographer Should See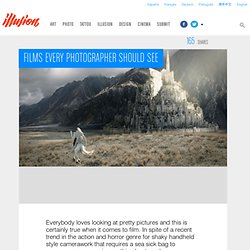 Starting a Photography Business | Maybe you love being part of the excitement that comes with important moments in human life: weddings, comings of age, and celebrations. You want to be there to record them forever. You can get paid to do what you love when you start a wedding photography business or a portrait photography business.
Starting a Photography Business | How to Start a Successful.
Joel Robison Photography
De retour à Paris, encore quelques souvenirs des Rencontres d'Arles, des bribes, des désirs furtifs, des images qui resteront flottantes dans ma mémoire. Rien d'exhaustif, pas de grands noms, plutôt des découvertes, ici ou là, surtout dans le Off (où beaucoup d'expositions ne duraient que la prmeière semaine). Par exemple, Eric Lusito, Traces of the Soviet Empire, est parti à la recherche des vestiges de l'URSS, et en a aussi fait un beau livre. On se passerait des gadgets au mur (étoile rouge en plâtre...) pour se contenter des photographies, et certaines sont très fortes, comme cette rangée de portraits de membres du Politburo, hommes de doctrine et de pouvoir, cardinaux marxistes devant qui l'on tremblait.
Confettis arlésiens (10)
La compassion, oui, mais (Jane Evelyn Atwood)
Jane Evelyn Atwood, jeune Américaine fraîchement débarquée à Paris, est fascinée par le monde des prostituées (en 1976), et c'est en somme pour mieux les connaître qu'elle entreprend de les photographier, allant au 19 rue des Lombards toutes les nuits pendant un an, se liant d'amitié avec Blondine (ci-contre, en plein travail), photographiant elle et ses camarades, voire des badauds et quelques clients, avec fascination et tendresse, d'un regard à la fois voyeur et complice. Dans cette partie de son exposition à la MEP (jusqu'au 25 septembre), on passe d'abord devant une grande photographie d'hommes dans la rue, attendant, matant, avant d'entrer dans la petite salle à la moquette rouge où ces dames et leurs clients SM sont portraiturés. Nul doute que ce soit une belle histoire (le livre Rue des Lombards vient d'être publié chez Xavier Barral); les photographies sont noires, sombres, proches, les plus intéressantes montrent l'escalier que montent les filles suivies de leurs clients.
8 Ways to Take Better Photographs
How to Photograph a Parade: 9 Steps (with Pictures)
Portrait Photography by Oleg Oprisco | Trend Bump
100+ New Free Photoshop Actions To Get Stunning Photo Effects
Optimizing Images for the Web: From Camera to Browser
Portraits Photography By Suresh Natarajan
8 Effects Every Photographer Should Know About
The 30 Most Incredible Photographs of Volcanic Eruptions
From Amateur Photographer to Professional Photographer in 4 Easy Steps @medianovak
From Amateur Photographer to Professional Photographer in 4 Easy Steps
Instagram of Manon Wethly
25 Fascinating High Speed Photography examples and Tips for beginners
XiStera
Photographer Martin Stavars
tienda online de fotografía - Foto321.com
Get The Best Photography Accessories Online | Business Ideas
Light Paintings by ThirdEye Photography » Design You Trust
photographie feux d artifice
RAWMagic by Rarevision
Weye Feye lets you control your DSLR with smartphone | DamnGeeky
Studio Lighting Techniques you Really Need to Know
What the World Eats
Old Photos of Car Accidents
10 Must-Know Tips to Prepare Images for the Web @medianovak
Online Video Branding | How To Do It Successfully With Amazing Resu...
How To Stretch Your Photo Shoot Budget » Design You Trust
5 Tips for Taking Amazing Photos for Your Blog
DIY Photo-Gear Backpack
AMMO Ammunition Cross Section Series by Sabine Pearlman
Fuji Light 35mm Range on Behance
Galerie de FEI Company
75 photos by 75 photographers
baby chameleons photo
25 Spectacular Firework Photography examples and Tips for beginners
Ryan Young
Photos of the Year 2011 by Reuters
Highlands
Conserving Africa's Wildlife Through Photography
Photography inspiration No:19
Pink Infrared Landscapes of Congo
Evolution on the Behance Network
The 45 Most Powerful Images Of 2011
New York Photojournalist | Jonathan Auch | Photojournalism Blog
11 Amazing Strobist Shots
Landscape Photography by Balen55
Photoshop: retoucher n'est pas (vraiment) tromper
Yet Another Colorization Tutorial - Worth1000 Tutorials
lyrto camera - editing on the go
Shotwell Alternatives for Linux
Craver Neil : photographer
Lytro, l'appareil-photo révolutionnaire, est disponible en pré-commande (USA seulement pour le moment)
Développer des photos avec du café et de la vitamine C
Top 10 Unusual but Fascinating Cloud Formations
Photographer Martin Schoeller
Throwable Panoramic Ball Camera has us seeing spherical potential
Extreme Instability, Scary weather and incredible shots [37 pics
Creepy, Crusty, Crumbling: Illegal Tour of Abandoned Six Flags New Orleans [75 Pics]
24 Great Tumblr Clients For Desktop and Mobile « Ijaar
Download Gettumblr 2.1.0.0 Free - Yet another image downloader for Tumblr blogs
Download Tumblr Post 1.19 for Linux - Lets you post photos, videos, mp3s, quotes and links to your Tumblr tumblelogs
The 4 Best Photo Album Managers For Linux
Andrew Moore Photography
Catching Its Tail
Understanding the Concept of 'Copying' in Photography | Photography
Atmospheric
Your beautiful eyes on the Behance Network
Split Family Faces
whaleBAR_450x592.jpg (Image JPEG, 450x592 pixels)
Cool Places
Earth: Landscapes That Will Blow Your Mind
Dear Photograph
mountain.jpg (Image JPEG, 802x602 pixels)
Che
727e1_45a844bd_XXL (Image JPEG, 1024x717 pixels) - Redimensionnée (88
House-On-The-Hill-Wallpaper-567313.jpeg (Image JPEG, 1920x1080 pixels) - Redimensionnée (58
Moraine Lake, Banff National Park, Canada
Dear Photograph
frozen bubbles (gas release from lake bed) |
How to Choose the Perfect Camera for Your Needs
Build a DIY Photography Ring Light from an Ikea Chandelier
sequential photography by Kim Taylor
G A L L E R Y
eyjafjallajokull-volcano-lightning-iceland_26742_990x742.jpg from...