Development
Nivel Infierno
Quiero hacer un videojuego, y tengo una gran idea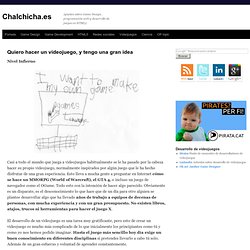 Moosader - Rachel J. Morris' projects, tutorials, and our game development community!
Game Developer Magazine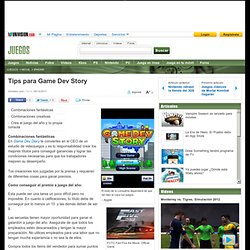 El éxito de tu compañía dependerá de que tan bien le vaya tus juegos.
Tips para Game Dev Story - Univision Juegos
Scoreoid | Making Games Better! | Scoreoid the ultimate game platform for developers!
Aditya Ravi Shankar | Journey to Perfection
Function Declarations and Expressions Functions in JavaScript are first class objects.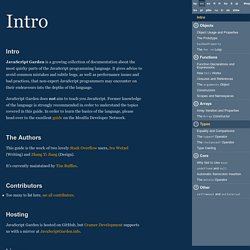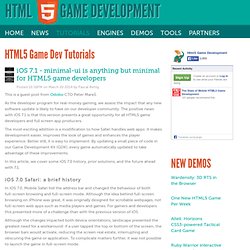 Developing HTML5 games (1hr video presentation) Posted 13:38PM on December 19 2013 by Pascal Rettig It's a few months old, but this talk by Anders Norås by at the Norwegian Developer Conference in June 2013 walks through creating a HTML5 Game with Quintus.
HTML5 Game Dev Tutorials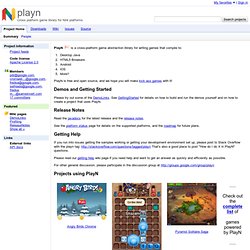 PlayN is a cross-platform game abstraction library for writing games that compile to: Desktop Java HTML5 Browsers Android iOS More? PlayN is free and open source, and we hope you will make kick ass games with it! Demos and Getting Started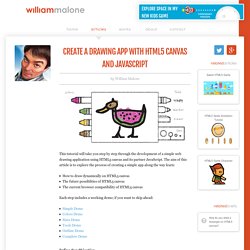 Create a Drawing App with HTML5 Canvas and JavaScript { William Malone }
by William Malone
William Malone
HTML5 Game Design and Development