Gadges
Cowboys And Transformer? A Sneak Peek On Freddie Wong Adventure
15 Unusual and Creative Doorstops
Modern door stoppers and creative doorstop designs that will hold your door open or closed in style. Swiss Cheese Doorstop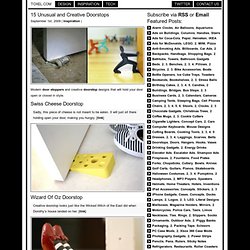 Flaske lås
clock mechanical gadgets robotic
Wholesale Technolgy Giftware Gadgets Gifts Pricethriller UK
Lifestyle Gadgets - Cool Gadgets at Lowest Prices, Free Worldwide Shipping
Davinci Code Cryptex | Toys & Collectibles
Finally...a reason to get the new iPod Nano! The idea of turning the Nano into a watch is one thing, but actually making it look and feel right is completely another. Enter Scott Wilson, formerly the global creative director for Nike Watches.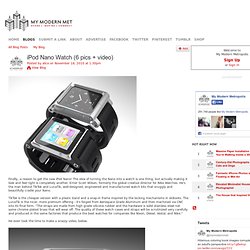 iPod Nano Watch (6 pics + video)
Gadgets are more unusual and more clever than normal technological objects and that makes them gain popularity.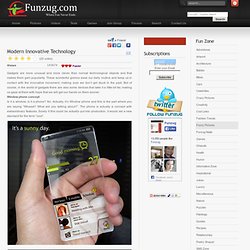 Modern Innovative Technology | Interesting, Phone, Actually, Have, Air
get_smart_swiss_knife.jpg (JPEG Image, 789x515 pixels)
It's almost time for college students to begin fall classes, so I thought it would be good to compile a list of gadgets for college dorms and apartments.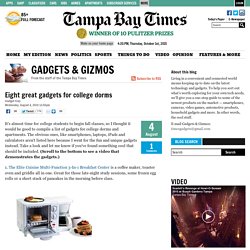 Home
Gadget News from The Gadget Show
Spy Cameras
Gadget | TechnoGadge
How to make a homopolar motor :: Dangerously Fun
Gadgets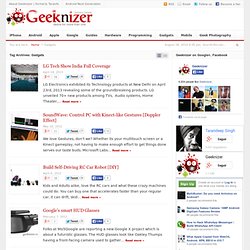 HTC Sensation 4G feat. 1.2Ghz DualCore. HandsOn Pics HTC Sensation would be the first Dual core phone running at 1.2Ghz Snapdragon goodness!
Gadgets on Geeky Gadgets - Page 3
Wholesale Hardware Tools from Sourcingmap - Page 1
Metal Gadgets
Awesome flexible concept computer – Integral Cord | Sclick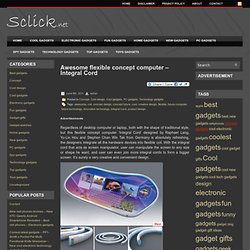 Regardless of desktop computer or laptop, both with the shape of traditional style, but this flexible concept computer 'Integral Cord' designed by Raphael Lang, Yu-Lin Hou and Stephen Chan Win Tak from Germany is absolutely refreshing, the designers integrate all the hardware devices into flexible coil.
Metal Gear Solid 4 Bluetooth Headset Takes Crown For Best Headset Ever - Gizmodo
Cool Mods – Metal Gear Solid 4 rubber band gun
Check out this fun rubber band gun, which is based on the game, Metal Gear Solid 4 for the PS3.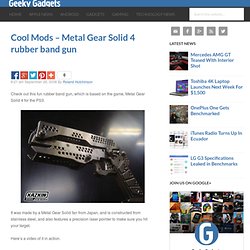 GadgetHeat - Hottest Tech Gadgets On The Web
unnamed pearl
In 2020 We Can Wear Sony Computers On Our Wrist Our present need for internet connectivity is so profound that secondary devices like the Nextep Computer are bound to happen. Developed to be worn as a bracelet, this computer concept is constructed out of a flexible OLED touchscreen.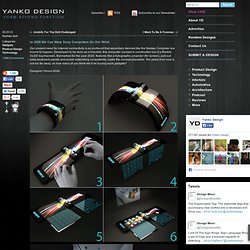 Mini-crossbow: Pint-sized projectile packs punch - The Feed
(CBS) - It seems crossbows don't get a lot of love these days (apart from the occasional deer hunter.)
Video
Radiostyrt på CoolStuff