Recipies
Your muscles are constantly in use--from everyday movement to heavy exercise--and aches can occur when they are strained. Muscle strains cause muscle fibers to tear, result in stiffness and may lead to major injuries. Muscles in the lower back, groin and limbs are most susceptible to swelling, bruising or pain.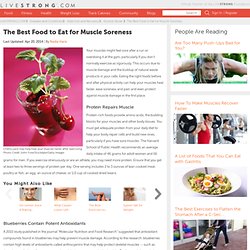 Foods To Eat To Heal Muscle Aches
Fruits and Vegetables - The Food Lovers Kitchen
You will find a large array of fruits and vegetables in our recipes . We are big fans of growing our own produce, or getting it at a local farmers market when possible. In many parts of the northern hemisphere, that means late April through October. Another way of receiving fresh produce is by participating in a CSA (community supported agriculture) program.
Eat Right: The Ultimate Guide to Nuts [Infographic]
Simple Ways To Make Your Food Taste Better