Video Games
Video Games, Cheats, Walkthroughs, Game Trailers, Reviews, News, Previews & Videos at IGN
Phage Wars Walkthrough, Hints, Tipsters, Tutorials, Guides and Help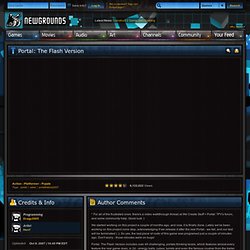 * For all of the frustrated ones: there's a video walkthrough thread at We Create Stuff > Portal: TFV's forum, and some community help. Good luck :) We started working on this project a couple of months ago, and now, it is finally done. Lately we've been working on this project none stop, acknowledging if we release it after the real Portal - we fail, and our test will be terminated ( ;).
Portal: The Flash Version
Video Games, Game Reviews & News
Numz
Kotaku, the Gamer's Guide
Ubergizmo
By Adnan Farooqui on 01/16/2014 11:07 PST Doing your taxes can be daunting to say the least, you want to make sure that everything's copacetic so that the tax man doesn't have a reason to come knocking. A new change announced today will make the process a little bit easier for Americans. A United States Department of the Treasury official has announced that you can now download tax return transcript from IRS, through its new service aptly called Get Transcript. This announcement was made at White House's "Datapalooza," where policy leaders and hackers get together to explore how open government data can aid the U.S. education system.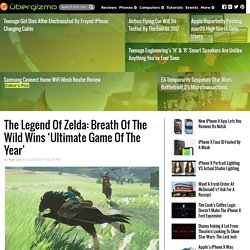 Nintendo severely adjusted its forecasts for the fiscal year ending March 31, 2014, almost halving its original net sales projection and reducing expected Wii U shipments from 9 million to 2.8 million. The Japanese company noted the Wii U's "significantly lower" than predicted overseas sales, as well as the price cuts made worldwide to the console, as factors in the profit revisions. Below-target 3DS sales overseas were also noted, as was increased expenditure on research and development.
Joystiq
1UP.com: Video Game Reviews, Cheats, and More
GiantBomb.com ~ Video Game Reviews, News, Videos & Forums
Youda Sushi Chef - Play Sushi Online Game from Shockwave