Technical
C++ Design Pattern: What is a Design Pattern?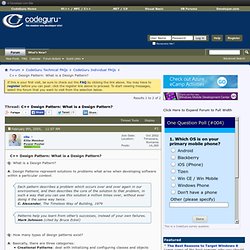 Q: What is a Design Pattern?A: Design Patterns represent solutions to problems what arise when developing software within a particular context. Each pattern describes a problem which occurs over and over again in our environment, and then describes the core of the solution to that problem, in such a way that you can use this solution a million times over, without ever doing it the same way twice.C. Alexander, The Timeless Way of Building, 1979 Patterns help you learn from other's successes, instead of your own failures.Mark Johnson (cited by Bruce Eckel) Q: How many types of design patterns exist?A: Basically, there are three categories: Creational Patterns: deal with initializing and configuring classes and objects Structural Patterns: deal with decoupling the interface and implementation of classes and objects Behavioral Patterns: deal with dynamic interactions among societies of classes and objects
Memory Snapshot for a Process
In-depth memory layout is specific to both the CPU architecture and the OS itself. I'm going to describe how a process sees its own memory share during execution. Memory Layout from a process perspective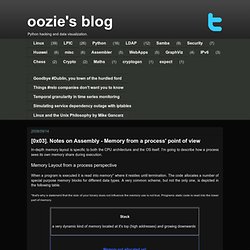 100 C Interview Questions & C FAQs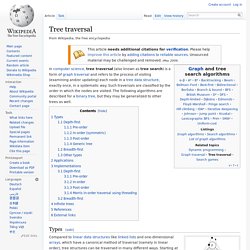 Tree traversal
In computer science, tree traversal (also known as tree search) refers to the process of visiting (examining and/or updating) each node in a tree data structure, exactly once, in a systematic way. Such traversals are classified by the order in which the nodes are visited.
Converts between types using a combination of explicit and implicit conversions.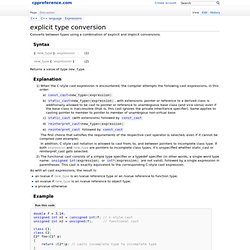 C++ casting operators
showthread
Complex Function pointers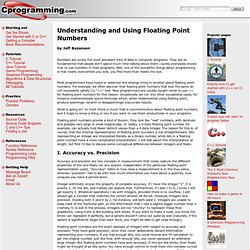 Floating Point Numbers
by Jeff Bezanson Numbers are surely the most prevalent kind of data in computer programs.