Blogs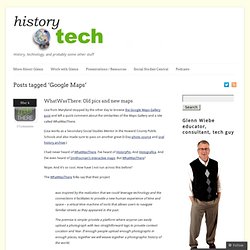 Don't ask what. Ask where. The Google StreetView cars have mapped over six million miles of road around the world. And depending on your perspective, that's either a ton (240 times around the equator) or barely getting started (just a tenth of the world's possible 60 million miles of road.) An article in a recent New York Time Magazine shared this information along with an interesting commentary on the state of digital maps. Adam Fisher, the article's author, claims that over 20 percent of searches made using Google are "where" related and growing.
Google Maps
Vytheeshwaran Vedagiri's Blog | My blog on science, teaching and education
Better Beginnings: how to start a presentation, book, article...
« Dilbert and the zone of mediocrity | Main | Why does engineering/math/science education in the US suck? » Better Beginnings: how to start a presentation, book, article... You are in a dimly lit room. You are alone on a stage before an audience of 1,000. 10 minutes into your presentation, your hands no longer shake or sweat. This is going well, you think.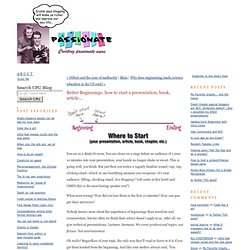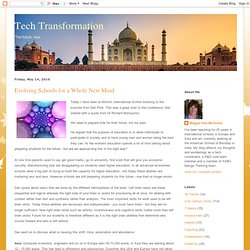 Evolving Schools for a Whole New Mind
Today I have been at Munich International School listening to the keynote from Dan Pink. This was a great start to the conference. Dan started with a quote from Dr Richard Moniuszko: We need to prepare kids for their future, not our past.
Will Richardson's Wiki - Information Literacy
Skype is a free downloadable software that lets you do voice and video calls combined with instant messaging for free. The possibilities of Skype to flatten your classroom are endless.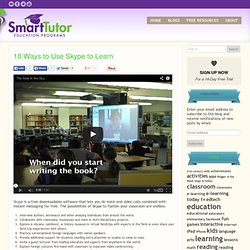 10 Ways to Use Skype in the Classroom
Community | Edublogs - teacher and student blogs
Welcome to GETideas.org – A Community for Education Leaders | GETideas.org