Wikipedia-Portals
Joseph Scaliger's De emendatione temporum (1583) began the modern science of chronology[1]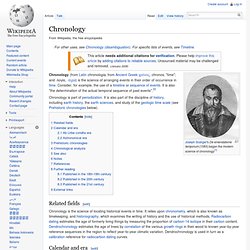 Chronology
Social science is an academic discipline concerned with society and the relationships among individuals within a society, which often rely primarily on empirical approaches. It includes anthropology, economics, political science, psychology and sociology.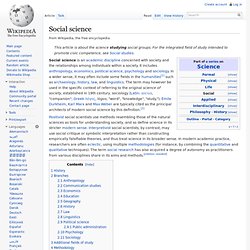 Technology is the making, modification or improvement, applied activity or behavior, use and knowledge of tools, machines, techniques, crafts, systems, methods of organization, or environmental modifications or arrangement in order to solve a problem, improve a preexisting solution to a problem, achieve a goal or perform a specific function. It can also refer to the collection of such tools, machinery, modifications, environmental arrangement and procedures.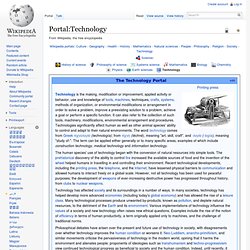 Portal:Society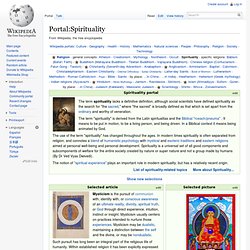 The term spirituality lacks a definitive definition, although social scientists have defined spirituality as the search for "the sacred," where "the sacred" is broadly defined as that which is set apart from the ordinary and worthy of veneration. The term "spirituality" is derived from the Latin spiritualitas and the Biblical "roeach/pneuma" .
Portal:Spirituality
Portal:Religion
Portal:Philosophy
Mathematics is the study of numbers, quantity, space, structure, and change.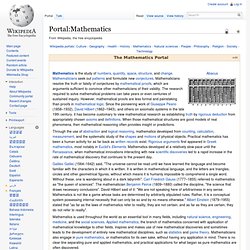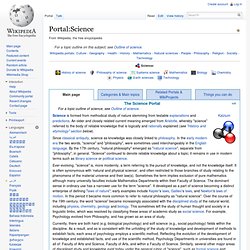 edit
Portal:Science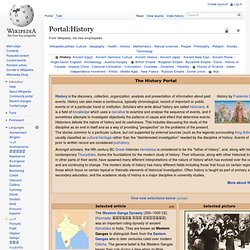 The Second Crusade (1145–1149) was the second major crusade launched from Europe. The Second Crusade was started in response to the fall of the County of Edessa the previous year to the forces of Zengi.
Physical fitness is an attribute required for service in virtually all militaries.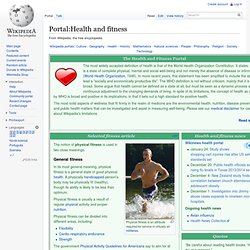 Portal:Health and fitness
Portal:Geography
Portal:Current events
Portal:Sports and games
Portal:Culture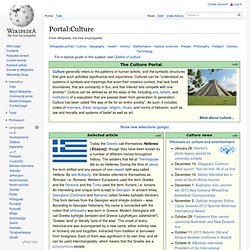 From Wikipedia, the free encyclopedia
Portal:Arts
Portal:Contents/Portals
Portal:Contents