Wikipedia-Portals
Joseph Scaliger 's De emendatione temporum (1583) began the modern science of chronology [ 1 ]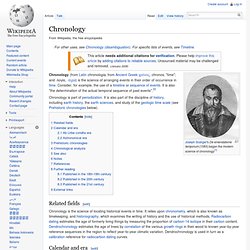 Chronology
Social science refers to the academic disciplines concerned with society and human nature. "Social science" is commonly used as an umbrella term to refer to anthropology , archaeology , criminology , economics , education , linguistics , law , communication studies , history , political science , sociology , human geography and psychology .
Social sciences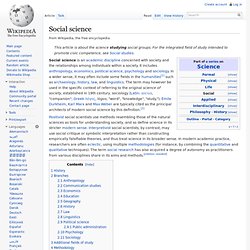 Technology is the making, modification or improvement, applied activity or behavior, use and knowledge of tools , machines , techniques, crafts , systems , methods of organization, or environmental modifications or arrangement in order to solve a problem, improve a preexisting solution to a problem, achieve a goal or perform a specific function. It can also refer to the collection of such tools, machinery, modifications, environmental arrangement and procedures.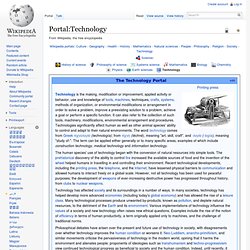 Portal:Society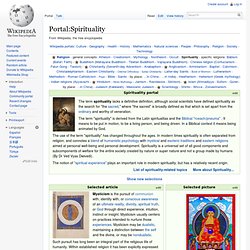 Prayer is the act of attempting to communicate, commonly with a sequence of words, with a deity or spirit for the purpose of worshiping , requesting guidance , requesting assistance , confessing sins , or to express one's thoughts and emotions . The words of the prayer may take the form of a hymn , incantation , or a spontaneous utterance in the praying person's words.
Portal:Spirituality
Portal:Religion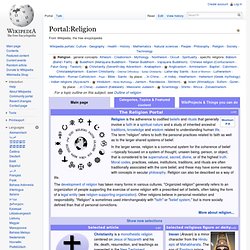 The Septuagint ( English pronunciation: /ˈsɛptuədʒɪnt/ ), or simply "LXX", is the name commonly given in the West to the ancient, Koine Greek version of the Old Testament translated in stages between the 3rd to 1st century BC in Alexandria .
Portal:Philosophy
Mathematics is the study of numbers , quantity , space , structure , and change .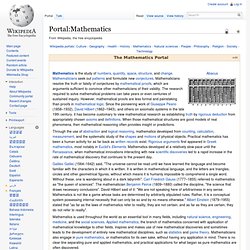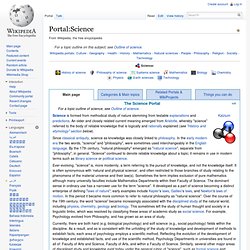 edit
Portal:Science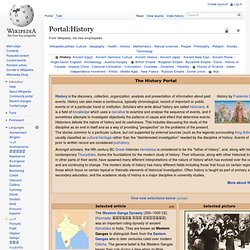 The last voyage of HMCS Karluk , flagship of the Canadian Arctic Expedition , ended with the loss of the ship and the subsequent deaths of nearly half her complement. On her outward voyage in August 1913 Karluk , a brigantine formerly used as a whaler , became trapped in the Arctic ice while sailing to a rendezvous point at Herschel Island .
Physical fitness is an attribute required for service in virtually all militaries .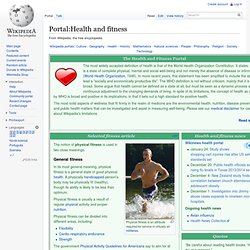 Portal:Health and fitness
Portal:Geography
Portal:Current events
Portal:Sports and games
Portal:Culture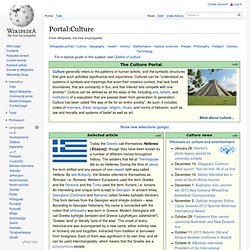 From Wikipedia, the free encyclopedia
The arts are a vast subdivision of culture , composed of many creative endeavors and disciplines.
Portal:Arts
Portal:Contents/Portals
Portal:Contents