Wednesday 2011-01-12
Ryanair stoppar 13 flygrutter - i protest - Resor - Resor Resetips Reseguider Tips om din nästa resa | Expressen Res
Lågprisbolaget Ryanair stoppar rutter från Marseille till 13 destinationer i Europa och Marocko från och med tisdagen.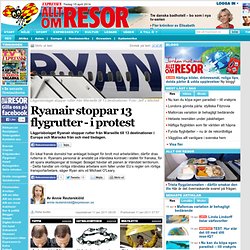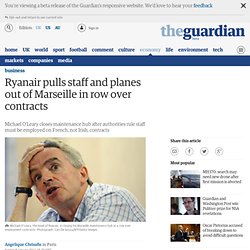 Ryanair pulls staff and planes out of Marseille in row over contracts | Business
Ryanair boss Michael O'Leary, the unflinching king of cost-cutting, may finally have met his match in the strictness of French employment law. The Irish low-cost airline will close its only French base in Marseille this week in the latest round of a bitter war with French authorities.
monty python
ernesto cortazar
Just Four You - Ernesto Cortazar
Clay's Humorous Quote Bag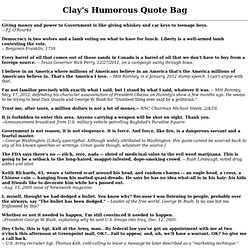 Giving money and power to Government is like giving whiskey and car keys to teenage boys. -- P.J. O'Rourke Democracy is two wolves and a lamb voting on what to have for lunch.
Charles Limb: Your brain on improv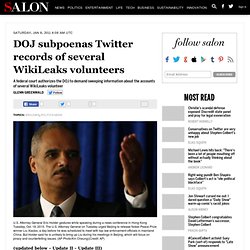 (updated below – Update II – Update III) Last night, Birgitta Jónsdóttir — a former WikiLeaks volunteer and current member of the Icelandic Parliament — announced (on Twitter) that she had been notified by Twitter that the DOJ had served a Subpoena demanding information "about all my tweets and more since November 1st 2009." Several news outlets, including The Guardian, wrote about Jónsdóttir's announcement.