Thursday 2011-02-03
FindTheBest Looks Like A Winner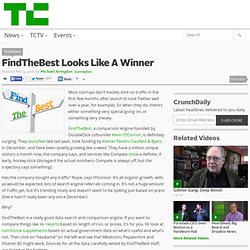 Most startups don't hockey stick on traffic in the first few months after launch (it took Twitter well over a year, for example). So when they do, there's either something very special going on, or something very sneaky. FindTheBest , a comparison engine founded by DoubleClick cofounder Kevin O'Connor , is definitely surging.
TeliaSonera says Apple and Google too powerful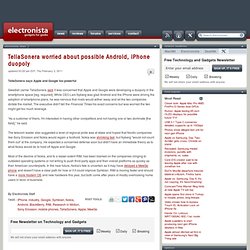 TeliaSonera worried about possible Android, iPhone duopoly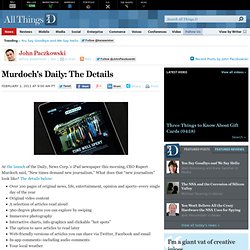 Details of News Corp.'s iPad Newspaper the Daily | John Paczkowski | Digital Daily | AllThingsD
At the launch of the Daily, News Corp.'s iPad newspaper this morning, CEO Rupert Murdoch said, "New times demand new journalism." What does that "new journalism" look like?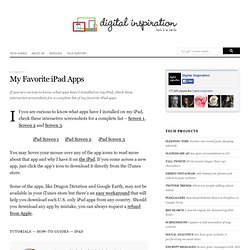 If you are curious to know what apps have I installed on my iPad, check these interactive screenshots for a complete list of my favorite iPad apps.
My Favorite iPad Apps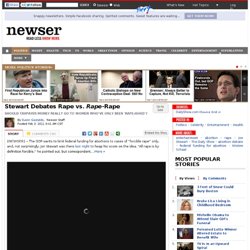 Plus, wins for 'Veep,' 'Game Change,' 'Two and a Half Men'
Jon Stewart, Kristen Schaal Debate Rape vs. 'Rape-Rape' (Daily Show Video)
Motorola gives up on moving Cliq XT to Android 2.1
Motorola Cliq XT Android 2.1 stopped permanently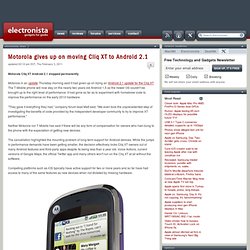 Nielsen: Apple iAds More Effective Than TV Ads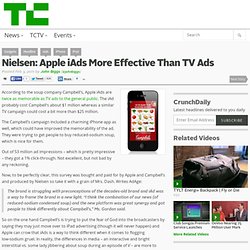 According to the soup company Campbell's, Apple iAds are twice as memorable as TV ads to the general public . The iAd probably cost Campbell's about $1 million whereas a similar TV campaign could cost a bit more than $25 million. The Campbell's campaign included a charming iPhone app as well, which could have improved the memorability of the ad.
Barack Obama's Egypt Response Slammed In Israel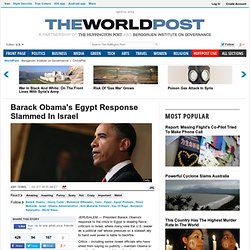 JERUSALEM — President Barack Obama's response to the crisis in Egypt is drawing fierce criticism in Israel, where many view the U.S. leader as a political naif whose pressure on a stalwart ally to hand over power is liable to backfire.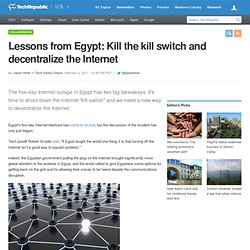 Takeaway: The five-day Internet outage in Egypt has two big takeaways.
Lessons from Egypt: Kill the kill switch and decentralize the Internet