Thursday 2011-01-13
WikiLeaks Contributes $15,000 to Bradley Manning's Defense | Threat Level. WikiLeaks has finally made good on a months-old pledge to contribute financially to the defense of 23-year-old Bradley Manning, according to a group raising money for the imprisoned Army private suspected of providing WikiLeaks its most important U.S. releases.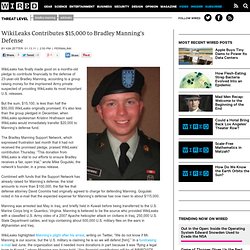 But the sum, $15,100, is less than half the $50,000 WikiLeaks originally promised. It's also less than the group pledged in December, when WikiLeaks spokesman Kristinn Hrafnsson said WikiLeaks would immediately transfer $20,000 to Manning's defense fund. BBC World Service - Home. Google vs. Bing: The Fallacy Of The Superior Search Engine. I can still remember when my when I first switched over to Google on the recommendation of my brother's girlfriend.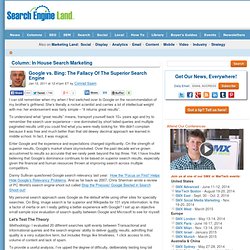 She's literally a rocket scientist and carries a lot of intellectual weight with me; her endorsement was fairly simple – "it returns great results". To understand what "great results" means, transport yourself back 10+ years ago and try to remember the search user experience – one dominated by short tailed queries and multiple paginated results until you could find what you were really looking for. AOL's New Problem: Mike Arrington. The only interesting part of this article is the supposed spat between Engadget and Techcrunch.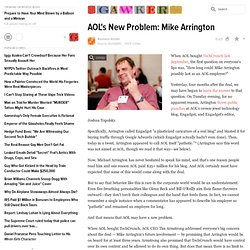 The rest if just made up bull about Arrington and making nothing out a tweet that is the norm for Arrington. When I see the tweet, I think he isn't calling Aol pathetic, but the situation that salescrunch will not be sued. Ingmar Bergman Face to Face. Emotiv - Brain Computer Interface Technology.
---