Thursday 2011-01-13
WikiLeaks Contributes $15,000 to Bradley Manning's Defense | Threat Level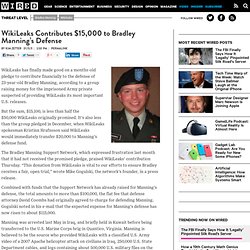 WikiLeaks has finally made good on a months-old pledge to contribute financially to the defense of 23-year-old Bradley Manning, according to a group raising money for the imprisoned Army private suspected of providing WikiLeaks its most important U.S. releases.
I can still remember when my when I first switched over to Google on the recommendation of my brother's girlfriend. She's literally a rocket scientist and carries a lot of intellectual weight with me; her endorsement was fairly simple – "it returns great results". To understand what "great results" means, transport yourself back 10+ years ago and try to remember the search user experience – one dominated by short tailed queries and multiple paginated results until you could find what you were really looking for.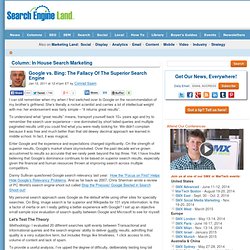 Google vs. Bing: The Fallacy Of The Superior Search Engine
AOL's New Problem: Mike Arrington
SExpand When AOL bought TechCrunch last September, the first question on everyone's lips was, "How long could Mike Arrington possibly last as an AOL employee?" Yesterday, four months after the deal, we may have begun to learn the answer to that question.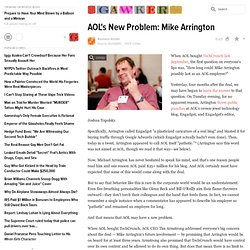 Ingmar Bergman Face to Face