Teaching resources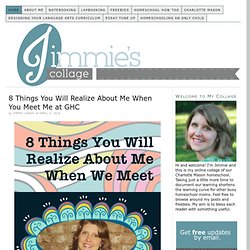 This post contains affiliate links. GHC is a sponsor of this site. I don't like driving. I do drive, and I will, but it's not something I enjoy.
Jimmie's Collage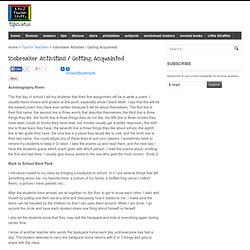 Autobiography Poem The first day of school I tell my students that their first assignment will be to write a poem. I usually hears moans and groans at this point, especially since I teach Math.
Tips/Back-to-School/Icebreakers-Getting Acquainted
These days, a lot of schools in Victoria, Australia, are spending millions of dollars on creating "learning neighbourhoods" or "learning studios". In these open spaced areas, a lot of the focus falls on creating environments (spaces) for groups of students where they feel safe to take risks with their learning. The influence of 'space' in the learning, now comes into play.
Teaching and Learning in the Digital Age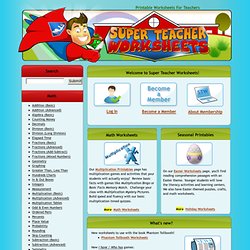 Copyright 2013 - Super Teacher Worksheets Printable Worksheets for Teachers and Homeschool Families Fraction strips, fraction circles, and fraction worksheets. Lots of grammar worksheets that cover a variety of topics. Measure and calculate the perimeter of polygons.