Shellbell
Quilting. Quilt patterns. Japanesequilting. For Baby. Braided Rag Rug. Pin your three sewn strips anywhere you can be comfy (you are going to be there for a while!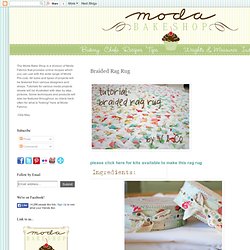 I did mine to my runner on my dining room table) this is the start of your braid. once you get close to the end of your braid you are going to fold over the end of your strip and snip with your a slit. Quilted Ironing Board Cover. Hi!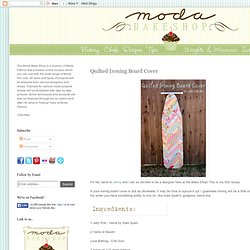 My name is Jenny and I am so excited to be a designer here at the Bake Shop! This is my first recipe. If your ironing board cover is dull as dishwater, it may be time to spruce it up! I guarantee ironing will be a little more fun when you have something pretty to iron on, like Kate Spain's gorgeous Verna line. 1 Jelly Roll - Verna by Kate Spain. Tutorial | Contoured Burp Cloths. I've been planning some baby gifts lately and I must say, My Happy Nursery couldn't've come at a better time!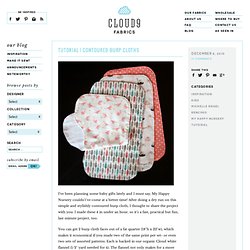 After doing a dry run on this simple and stylishly contoured burp cloth, I thought to share the project with you. I made these 4 in under an hour, so it's a fast, practical but fun, last minute project, too. You can get 2 burp cloth faces out of a fat quarter (18″h x 22″w), which makes it economical if you made two of the same print per set- or even two sets of assorted patterns. Each is backed in our organic Cloud white flannel (1/2″ yard needed for 4).
Pearltrees videos
Getting started.
---