EA
Dragon Age II. Left Dragon Age II is the sequel to Dragon Age: Origins developed by BioWare.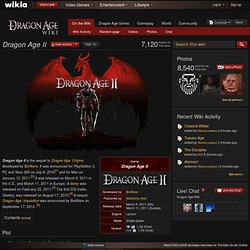 It was announced for PlayStation 3, PC and Xbox 360 on July 8, 2010[1] and for Mac on January 12, 2011.[2] It was released on March 8, 2011 in the U.S., and March 11, 2011 in Europe. A demo was released on February 22, 2011.[3] The first CGI trailer, Destiny, was released on August 17, 2010.[4] A sequel, Dragon Age: Inquisition was announced by BioWare on September 17, 2012. [5] Plot. Dragon Age 2 Trailer - Destiny Extended. Dragon Age 2 Destiny | combat walkthrough - trailer (2011) Dragon Age 2: Combat Classes Video Preview. Dragon Age Wiki. Battlefield 3 : BF3 - EA. Battlefield 3 - 12 Minutes Of Gameplay. Home | Battlefield Bad Company 2. Battlefield: Bad Company 2 Stats - Stats Verse.
EPIC Explosions 2 - Can't handle the epicness. Il_570xN.228417593. BioWare | Mass Effect 2. Mass Effect Wiki. Mass Effect 2 Guide. This page contains a walkthrough for the main missions of Mass Effect 2.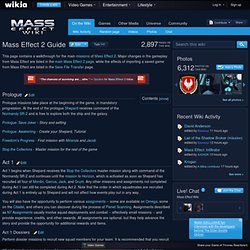 Major changes in the gameplay from Mass Effect are listed in the main Mass Effect 2 page, while the effects of importing a saved game from Mass Effect are listed in the Save File Transfer page. Prologue Edit.
---