Da net
Mindmapping - opret mind maps online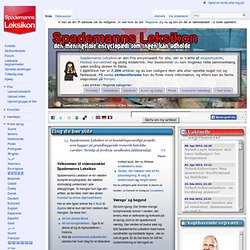 Hop til artikel Valdemar 4. Atterdag eller Valdemar den Onde, som samtiden kaldte ham, blev født i 1320 og levede helt til 1375, hvor han - ja, korrekt - døde. Som rigtig konge skulle Valde have et valgsprog, hvis der nu skulle komme valg: Hvorfor var Danmark så fattigt?
Spademanns Leksikon
Making Your Twitter Followers A Little More Uneasy
YouNow.com
Hele verden raser! Rasende raseri i de danske medier.
This article lists keyboard shortcuts that you can use with Windows. Windows system key combinations F1: HelpCTRL+ESC: Open Start menuALT+TAB: Switch between open programsALT+F4: Quit programSHIFT+DELETE: Delete item permanentlyWindows Logo+L: Lock the computer (without using CTRL+ALT+DELETE) Windows program key combinations CTRL+C: CopyCTRL+X: CutCTRL+V: PasteCTRL+Z: UndoCTRL+B: BoldCTRL+U: UnderlineCTRL+I: Italic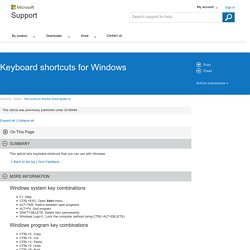 Stay in the loop: SoulPancake Our brain batter of art, culture, science, philosophy, spirituality and humor is designed to open your mind, challenge your friends, and feel damn good. SoulPancake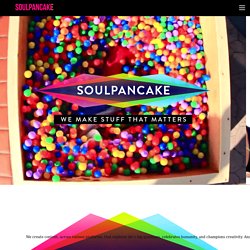 Online Image to Icon Converter
This browser application lets you import an image and turn it into a small icon. The icon can used as a favicon for your web site or on your desktop to customize folder or drive icons. This online tool lets you create shortcut to a web site and embedd icon into it. It produces a small .exe file with the icon and a single command that opens the web site you specify.
Online toos for icons and cursors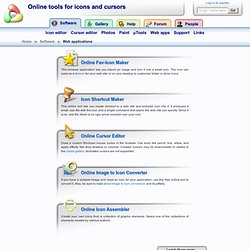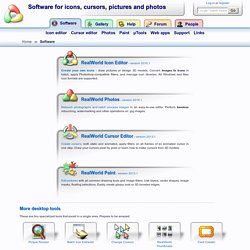 - version 2010.1 Create your own icons - draw pictures or design 3D models. Convert images to icons in batch, apply Photoshop-compatible filters, and manage icon libraries. All Windows and Mac icon formats are supported. - version 2013.1 Create cursors, both static and animated, apply filters on all frames of an animated cursor in one step.
Software for icons, cursors, pictures and photos