Da net
Make your own Hitler video. Handcrafted internet radio | The best free music playlists online | 8tracks. TuneGlue° | Relationship Explorer. Justbeamit.com. Mindmapping - opret mind maps online.
Kryptoy
Main Page - Encyclopedia Dramatica. Spademanns Leksikon. Making Your Twitter Followers A Little More Uneasy. Due to some technical and legal difficulties, ShadyURL has been disabled for the time being.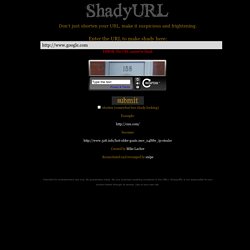 Hopefully it'll be back soon. In case you're curious, ShadyURL used to work like a url shortener, except instead of making links shorter, it would make them look suspicious. YouNow.com. Hele verden raser! Rasende raseri i de danske medier. Tastaturgenveje i Windows. This article lists keyboard shortcuts that you can use with Windows.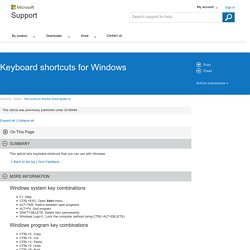 Windows system key combinations F1: HelpCTRL+ESC: Open Start menuALT+TAB: Switch between open programsALT+F4: Quit programSHIFT+DELETE: Delete item permanentlyWindows Logo+L: Lock the computer (without using CTRL+ALT+DELETE) Windows program key combinations CTRL+C: CopyCTRL+X: CutCTRL+V: PasteCTRL+Z: UndoCTRL+B: BoldCTRL+U: UnderlineCTRL+I: Italic. SoulPancake. Online Image to Icon Converter. Online toos for icons and cursors. This browser application lets you import an image and turn it into a small icon.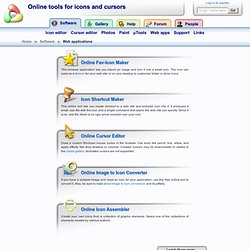 The icon can used as a favicon for your web site or on your desktop to customize folder or drive icons. This online tool lets you create shortcut to a web site and embedd icon into it. It produces a small .exe file with the icon and a single command that opens the web site you specify. Software for icons, cursors, pictures and photos. - version 2010.1 Create your own icons - draw pictures or design 3D models.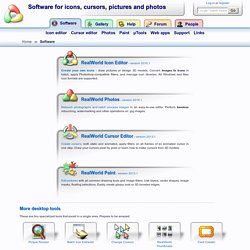 Convert images to icons in batch, apply Photoshop-compatible filters, and manage icon libraries. All Windows and Mac icon formats are supported. - version 2013.1 Create cursors, both static and animated, apply filters on all frames of an animated cursor in one step.
---